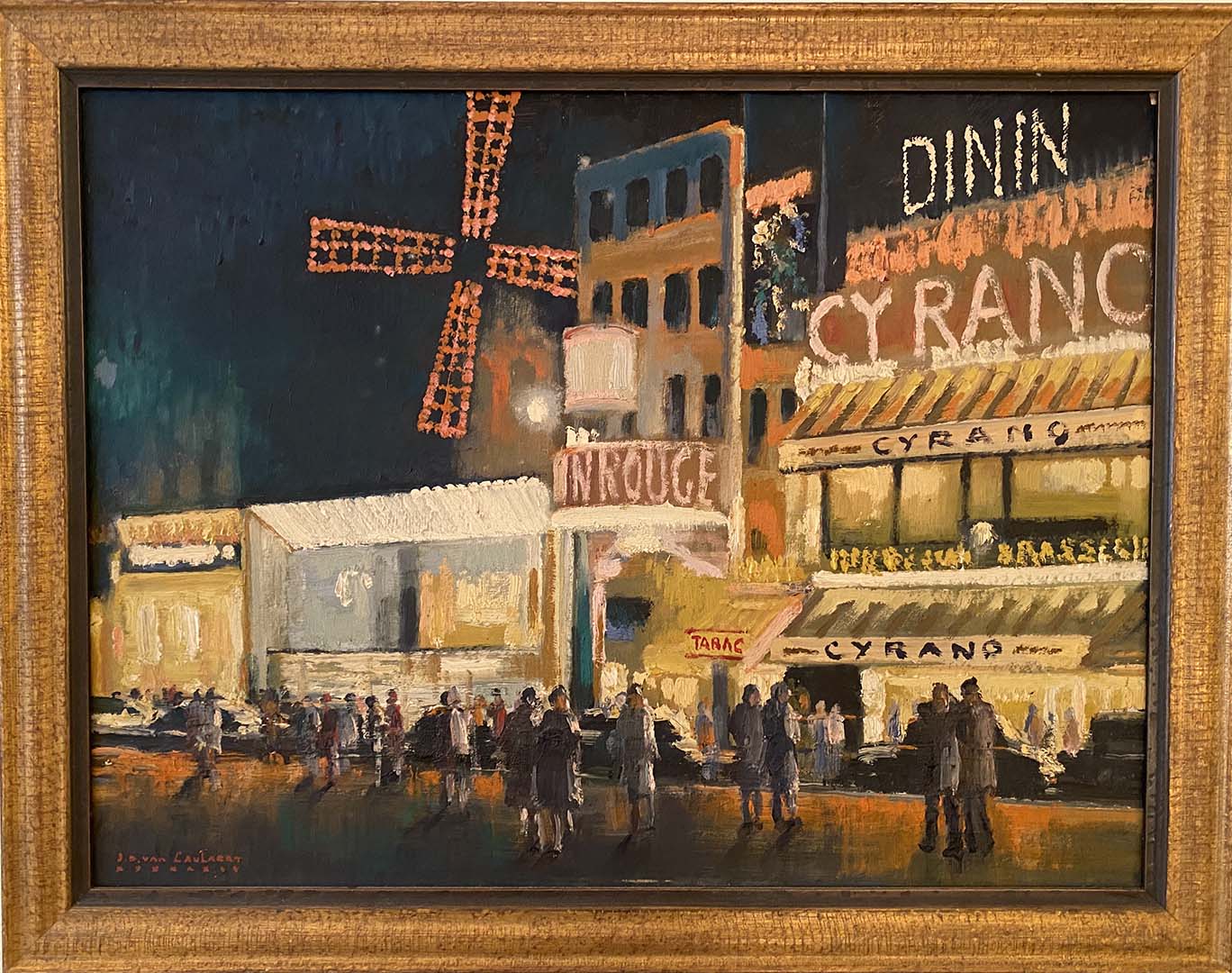 JEAN-DOMINIQUE VAN CAULAERT
"MOULIN ROUGE"
OIL ON PANEL, SIGNED
FRANCE, DATED 1964
18.25 X 24 INCHES
Jean-Dominique van Caulaert
1897-1979
Jean-Dominique Van Caulaert was born in Saint-Saulve, in the north of France in 1897. His parents were Belgian, and he settled in Brussels after his military service.
Van Caulaert was a student of Montald at l'Adacémie de Bruxelles. In 1925 he began a career of creating posters for the theater. He created many very stylized designs for some of the most famous stage entertainers of the time.
Van Caulaert was also a successful portrait artist; he painted portraits of Sarah Bernhardt, Cécile Sorel, and Mistinguette. He travel to the United States where is career flourished, and he painted many portraits of famous actors. His paintings often have a surreal quality, highly realistic yet slightly bizarre. His portraits are more traditional, but always exhibit a modern technique in style and composition.