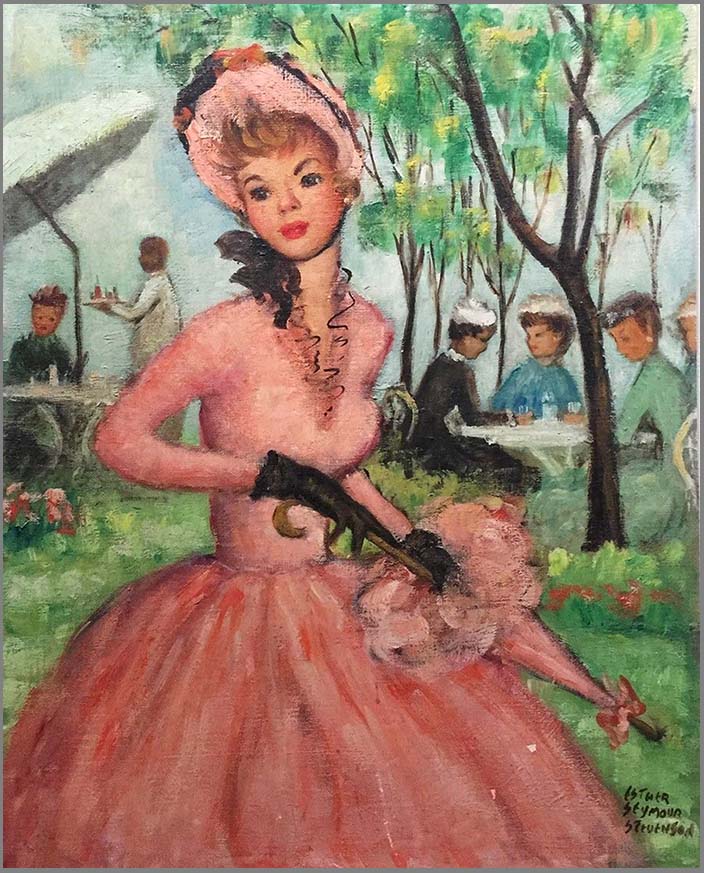 ESTHER SEYMOUR STEVENSON
"MIMI"
OIL ON PANEL, SIGNED, TITLED
AMERICAN, WORKED IN PARIS
20 X 16 INCHES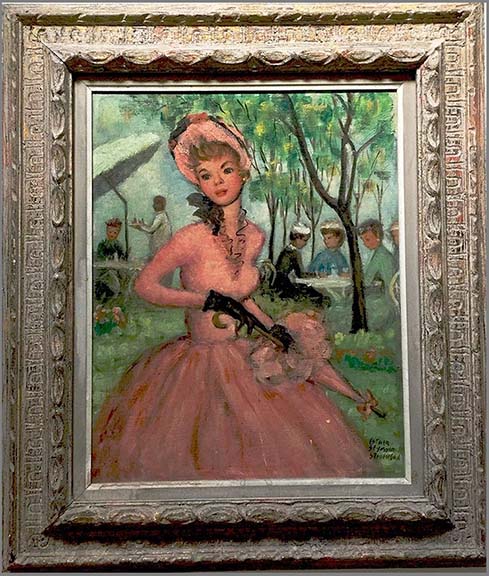 Esther Seymour Stevenson
19th-20th Century
Stevenson was an American painter in an impressionist style who painted many scenes of Paris and portraits.
She attended the School for the Art Institute of Chicago for formal training. In 1950, she went to Paris, France and her work of that time includes Paris street scenes such as Rainy Day in Paris and Street in Montmartre.

She painted people: for example Emmett Kelly, the clown, and children, most notably John F. Kennedy Jr. and a little boy in his little league uniform.