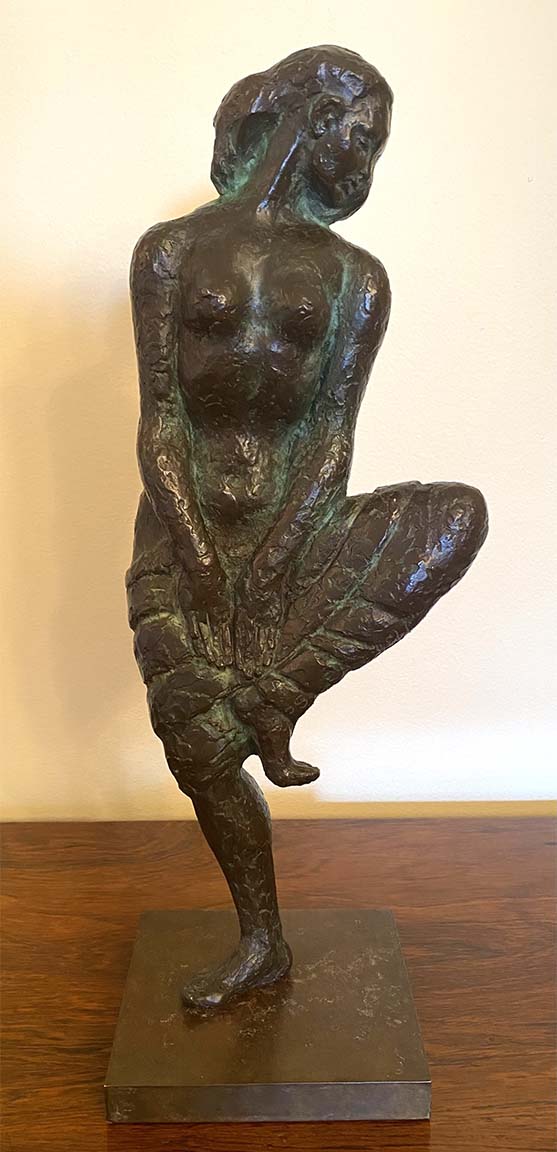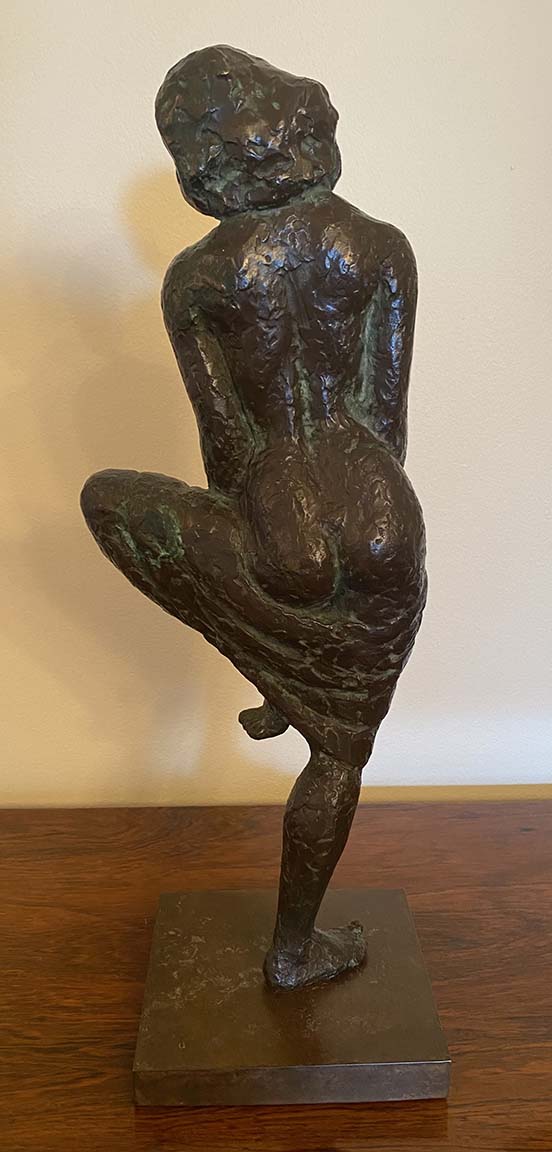 SASHA S. SCHNITTMAN
"BALINESE DANCER"
BRONZE, SIGNED
AMERICAN, DATED 1937
17.5 INCHES
___________________________
Sascha S. Schnittman
1913-1978
He was born in New York City in 1913.
Schnittman studied at the Cooper Union Art School and National Academy of Design.
Member: National Sculpture Society.
Schnittman created several works for the WPA, and has several bronze sculptures in public spaces at the Trinton Museum of Art inSanta Clara, California.