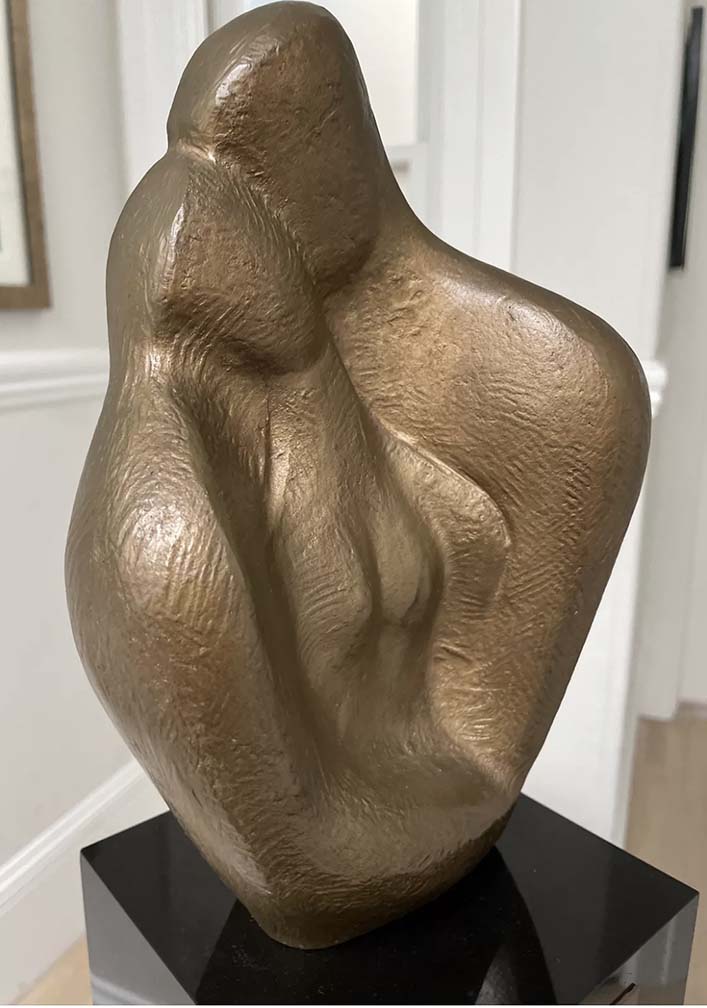 ROBERT RUSSIN
"I AM MY BELOVED'S"
BRONZE, SIGNED
AMERICAN, C.1965
13.5 INCHES
PROVENANCE: MAXWELL GALLERY, SAN FRANCISCO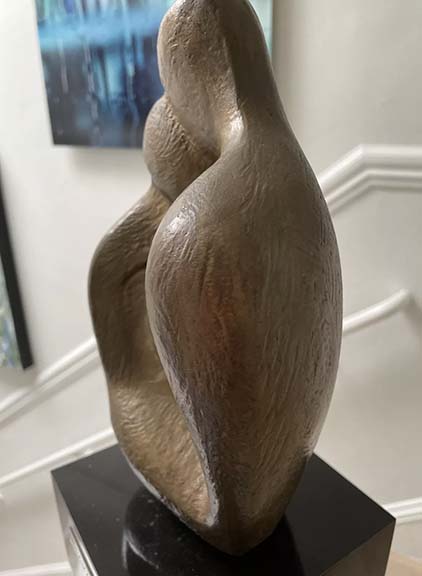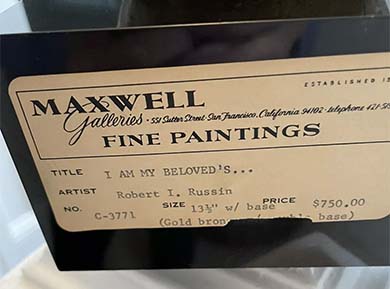 Robert Russin
1914-2007
Russin was born in New York City, he became a sculptor of figures in marble and bronze and also did wood relief figures and public works including fountains.
Russin had a long teaching career. From 1944 to 1947, he taught at Cooper Union Art School.
Then he moved to Laramie, Wyoming where he was a professor of art at the University of Wyoming until his retirement.
He studied art at the City College of New York, earning a BA degree in 1933 and an MA in 1935. He was also a WPA sculptor. Memberships included the National Sculpture Society, Audubon Artists and the American Artists Congress.
His work is in the collection of the U.S. Navy at Abbott Laboratories, the Hyde Park Museum and City College of New York.
More on the artist:
https://en.wikipedia.org/wiki/Robert_Russin