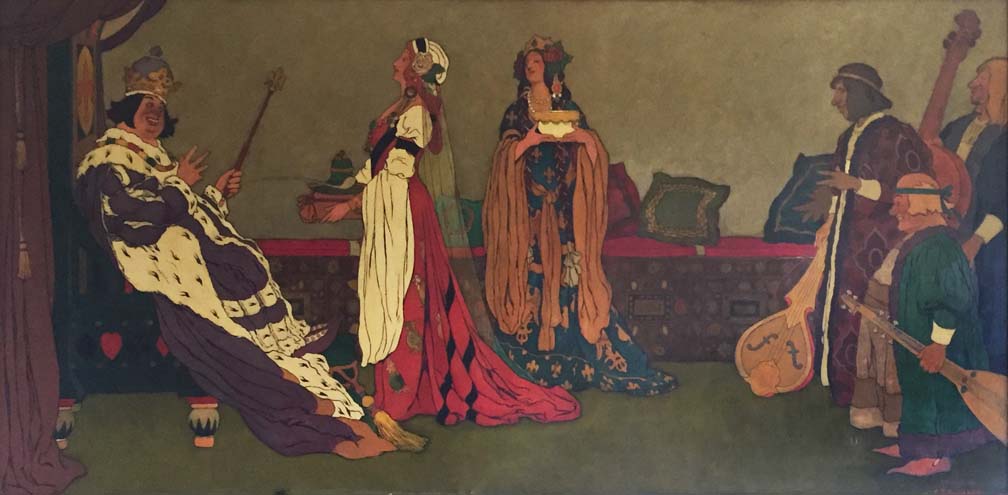 FREDERICK THOMPSON RICHARDS
"OLD KING COLE"
OIL ON CANVAS, SIGNED
AMERICAN, DATED 1909

37 X 72 INCHES
Frederick Thompson Richards
1864-1921
Richards was born in Philadelphia. He was a pupil of the Pennsylvania Academy of Fine Arts, Thomas Eakins, Edmund B. Bensell.
He also attended the Art Students League, New York. Address in 1900 in New York City.