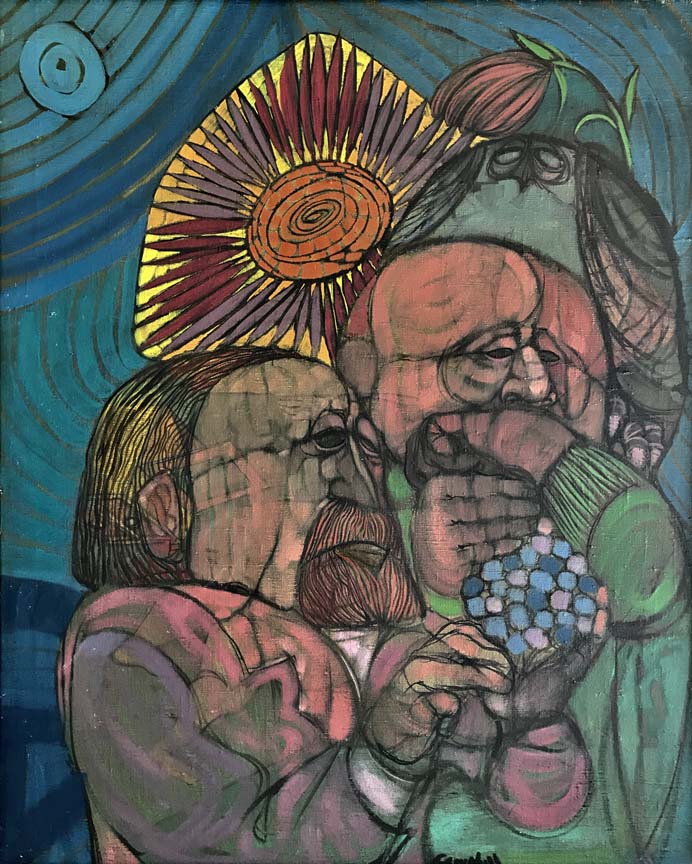 RICHARD CAMPBELL
"THE FRUITS OF THE HARVEST"
OIL ON CANVAS, SIGNED, EXHIBITED
CALIFORNIA, C.1952
34 X 28 INCHES
Richard Campbell
Born in 1921
He was born in Marinette, Wisconsin,
Richard Campbell studied at the Cleveland School of Art and the Art Center School in Los Angeles.
He worked in New York for the Theater Guild of America and served as Director of the Los Angeles Art Association.
He was a resident of Pacific Palisades, California.