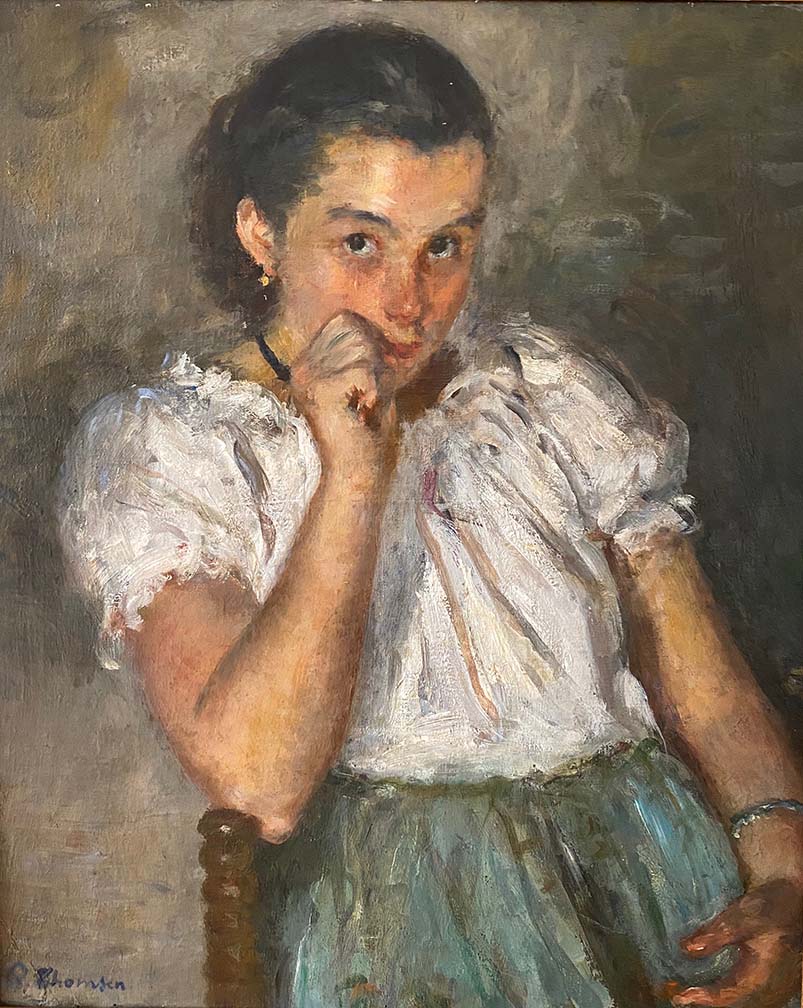 RENE-CHARLES THOMSEN
"PORTRAIT OF AUDREE THOMSEN"
OIL ON CANVAS, SIGNED
FRANCE, C.1950
22 X 18 INCHES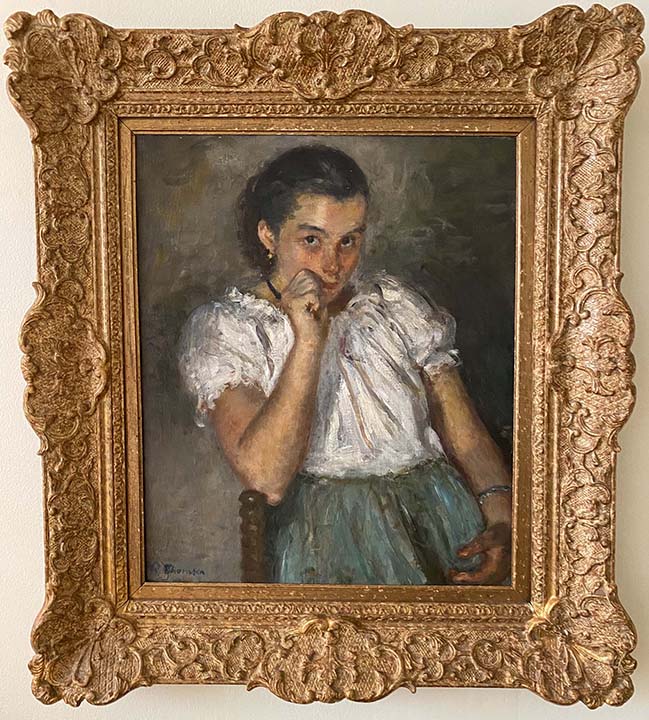 René-CharlesThomsen
1897-1978
René-CharlesThomsen was a friend of Dr. Paul Gachet, the patron of Vincent van Gogh. He was a student of Louis Anquetin, and a student of Fernand Cormon at the National School of Fine Arts.
Thomsen was mobilized during the First World War in 1917 and did not stop drawing and painting scenes of soldiers. A set of these drawings has long been part of the collection of the painter and sculptor Fernand Belmonte who donated them to the town hall of Méry-sur-Marne where they are kept today.
Another theme that Thomsen addresses at the same time is that of the Daughters of Joy. In 1919, a time of great material insecurity where he knew Maurice Loutreuil, Manuel Ortiz de Zarate, Jules Pascin and Amedeo Modigliani, he discovered the Colarossi Academy with Chaim Soutine and Isaac Dobrinsky.
Member of the Salon d'Automne in 1921, he received the encouragement of Louis Vauxcelles, Elie Faure and Joachim Gasquet. In 1931-1932, René Thomsen stayed at the Casa de Velázquez in Madrid as the winner of the Velasquez Prize and a scholarship holder for the city of Paris.
His landscapes show that he travelled France from Cayeux-sur-Mer to Avignon, that he visits Spain and Morocco (the city of Fez in particular).
Thomsen's works are in several museums, including Musée National d'Art Moderne in Paris.
René Thomsen died on July 28, 1976, a few days after his seventy-ninth birthday, the mayor of Versailles honoured him with the painting medal of the city.