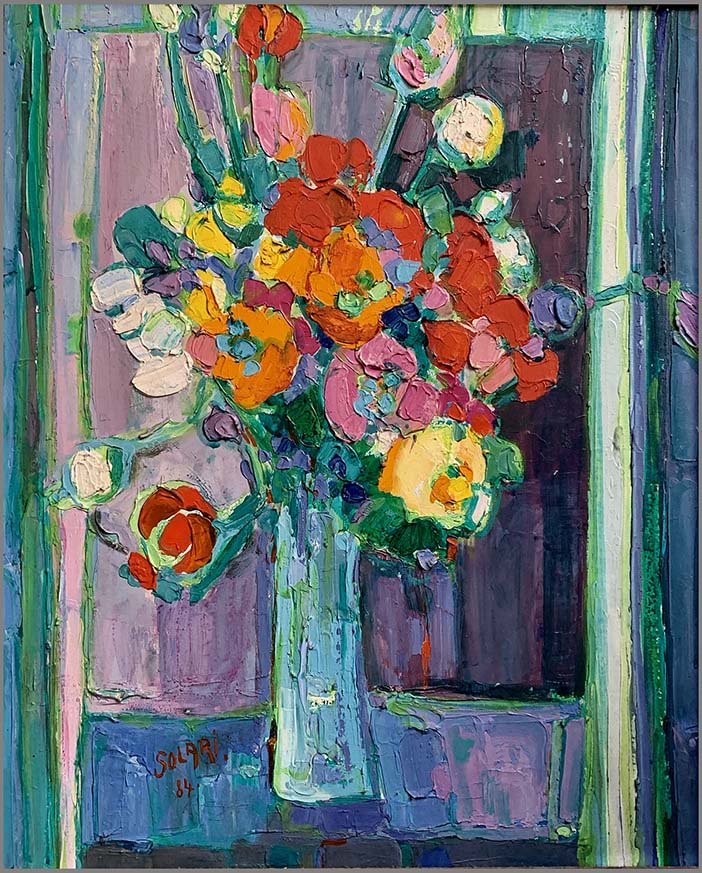 RAYMOND SOLARI
"FLEURS COMPSITION"
OIL ON CANVAS, SIGNED, TITLED
FRANCE, DATED 1984
28 X 23 INCHES
Raymond Solari
1946-1987
He was born in Marseilles.
He was a painter of figures, landscapes and still life's Solari studied at the École des Beaux-Arts in Marseilles before enrolling at the École des Beaux-Arts in Paris.
He has worked as a set designer for television productions. His style derives from Fauvism and features bold and generously applied contrasting colors which yield contorted landscapes and figures.
Solari's work has featured at various group exhibitions, notably from 1970 at the Salon des Artistes Français in Paris.