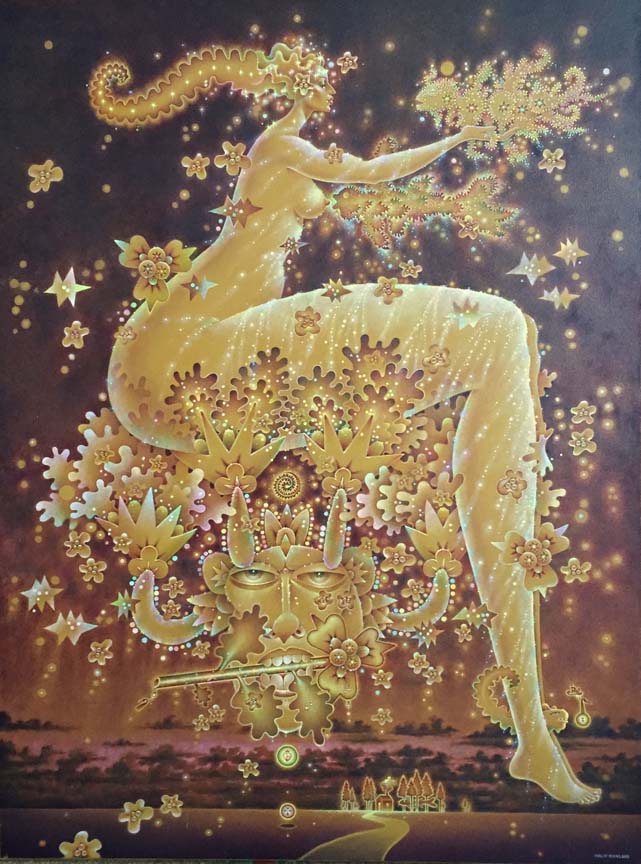 PHILIP KIRKLAND
"ETERNAL PILGRIM"
OIL AND ACRYLIC ON CANVAS, SIGNED, TITLED
AMERICAN, C.1980
40 X 30 INCHES
Philip Kirkland
Born 1921
Philip Kirkland graduated from the Chouinard Art School in Los Angeles.
After graduation, he moved south to San Diego and in 1965, he exhibited at the Jefferson Gallery in La Jolla, California.
Then, in the early 1970s, he created a large quanity of fantastic illustrations for textbooks and science magazines of the time (and also science fiction novels).
Kirkland is also known for painting complex and magically symbolic covers for Psychology Today in the 1970s.