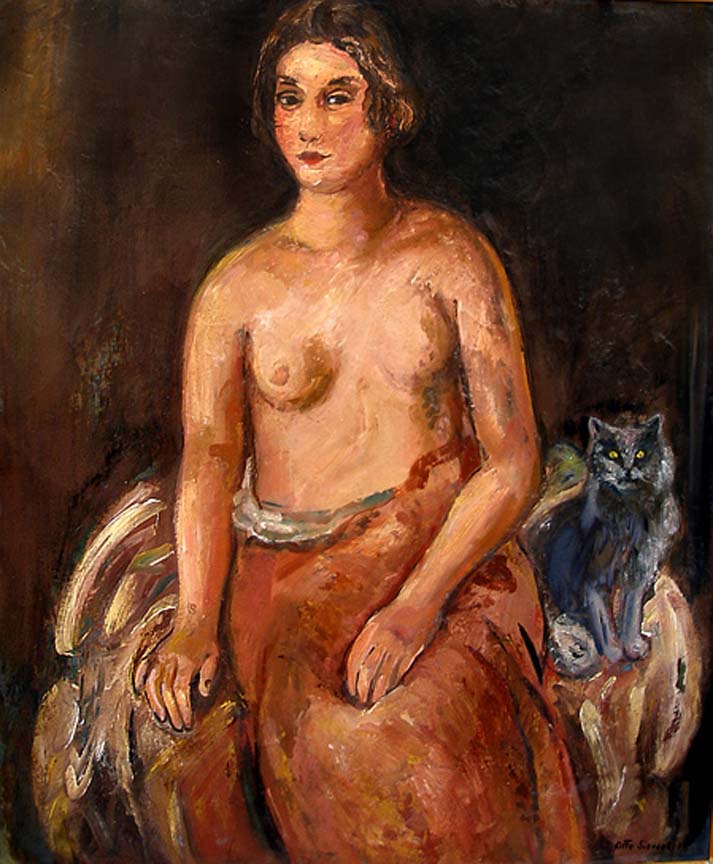 OTTO SIEVERT
MODEL WITH ARTIST'S CAT"
OIL ON CANVAS, SIGNED
DENMARK, DATED 1934
41 X 35 INCHES
Otto Sievert
1894-1940
Sievert was born in Copenhagen in 1894.
He was educated at the Royal art academy in 1916. Private pupil of Harald Giersing and gustav vermehren. In 1921, he moved to Paris to continue his studies and worked there until 1924. He later worked in Cagnes in 1926 and in Spain and Italy from 1936.
In 1937, he was in Munich and personally witnessed the entartete Kunst / Degenerate Art exhibition. Shocked by what strong opinion Nazi Germany had against modernism he published articles defending modernism and expressionism in the Danish Art Magazine " samleren" Otto Sievert is best known for his series of expressive modernist figures featuring nudes, portraits and landscapes.
He won the prestigious Royal Academy Gold Medallion in 1931 and Debuted at the Artists fall exhibition in 1919. Other exhibitions include: Royal Charlottenborg Show: 1922-1934 and the Winter show from 1939-1942.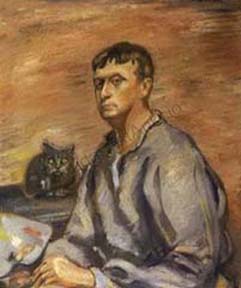 SELF PORTRAIT WITH HIS CAT