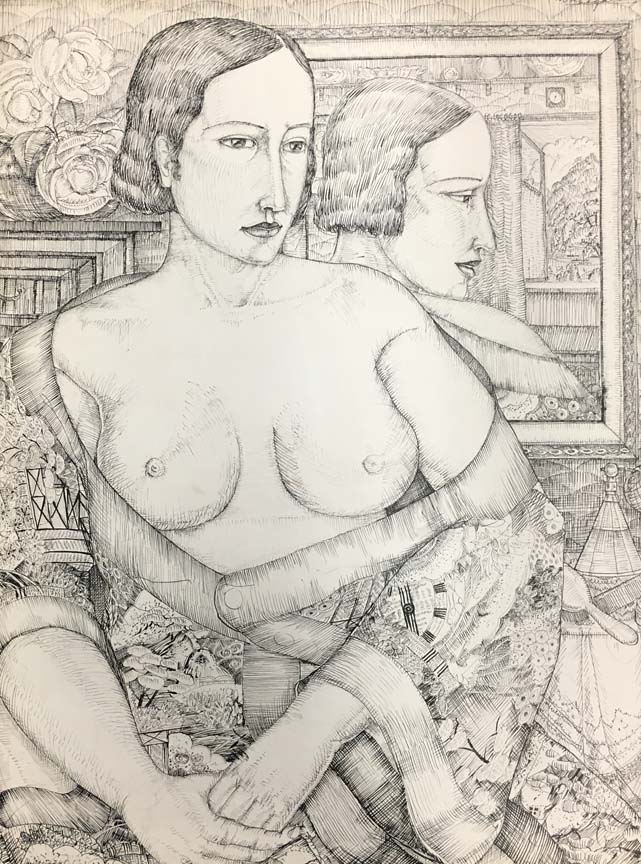 MARTIN ECHEGARAY Y GARCIA
"PORTRAIT DE FEMME"
PEN AND INK DRAWING, SIGNED
SPANISH, C.1930
24 X 18.5 INCHES
Martin Echegaray
1900-1957
Echegaray is from the Galicia region in Northwest Spain, where Gallego is the spoken language rather than Spanish.
He is considered of the Basque School of artists.
He frequently exhibited in group shows along with other Pintores de Galicia and is featured in many catalogs. Most information available about him is in Spanish.