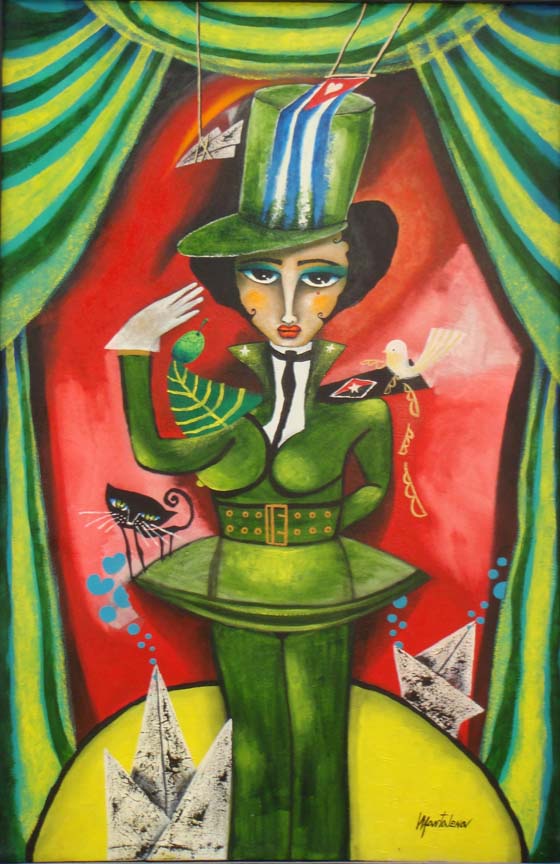 MARTAELENA
"LA COMMANDANTE LUCEN, 2DA GRADUACION"
OIL ON CANVAS, SIGNED
CUBA, 2007
47.25 X 31 INCHES
Martaelena Lopez was born in Havana, Cuba in 1956. She studied painting under J.A. Sarol from 1977 – 1979. She graduated in 1985 from the University of Havana with a degree in Technical Sciences and literature from the School of Arts and Letters.
Martaelena has had seventeen personal exhibitions of her paintings. She employs a very bright and colorful palette, depicting surreal figures, animals, and symbols to create a nostalgic world of childhood fantasy. Her work has been displayed in numerous exhibitions in Havana as well as in the permanent collection of the Museo Nacional Palacio de Bellas Artes de Cuba and the Museo de Arte Primitivo de Santiago de Cuba.