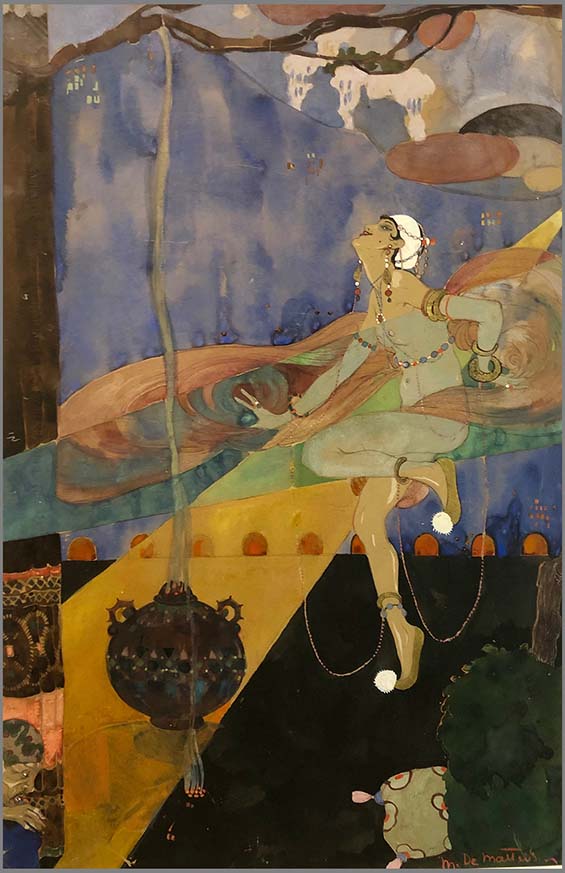 MARIA DE MATTEIS
"INCANTATION"
WATERCOLOR AND GOUACHE, SIGNED
ITALIAN IN THE US, C.1925
19 x 13 INCHES
Maria De Matteis
1898-1998
She was an Italian costume designer. She was nominated at the 29th Academy Awards for Best Costumes-Color for the film War and Peace.
She worked on over 90 films from 1937 to 1985.
The Florentine Maria De Matteis was one of the first and most appreciated costume designers of Italian cinema and theater.
With a solid academic preparation in Florence, in 1936 he arrived in Rome as an assistant in the study of Vittorio Nino Novarese who is involved in the film Scipione l'Africano by Carmine Gallone.