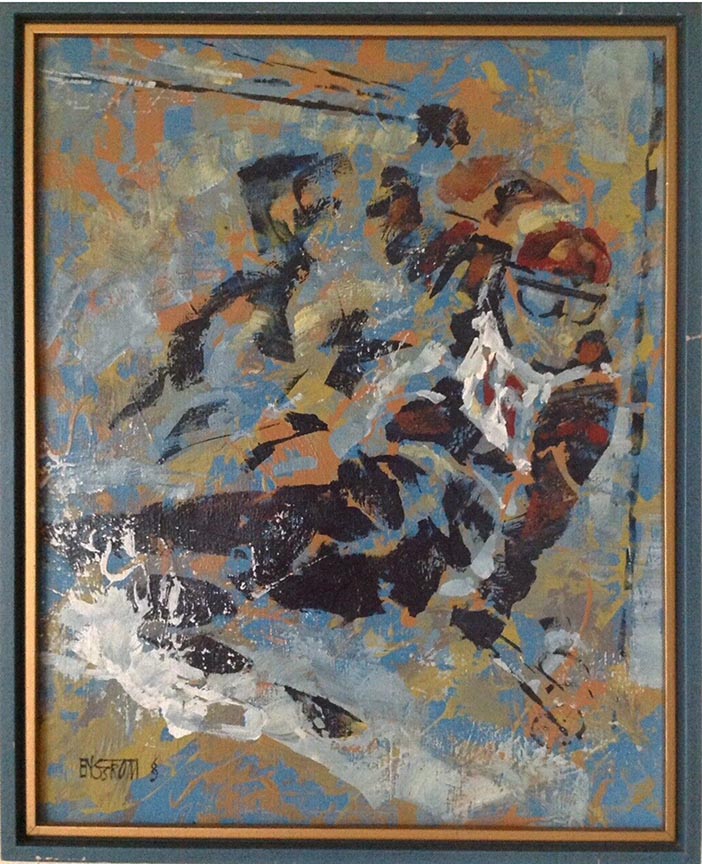 MAGNUS ENGSTROM
"DOWN HILL RACER"
OIL ON CANVAS, SIGNED
SWEDISH-AMERICAN, DATED 1969
22.25 X 17.25 INCHES
Magnus Engstrom
Born 1936
Engstrom was Swedish-American mid-century painter in a neo-Cubist style.
He painted a lot of Jazz scenes, still life's, and and other subjects, often towards the abstract.
He had two distict styles. It is known that he worked in California, and lived in Illinois at one time.