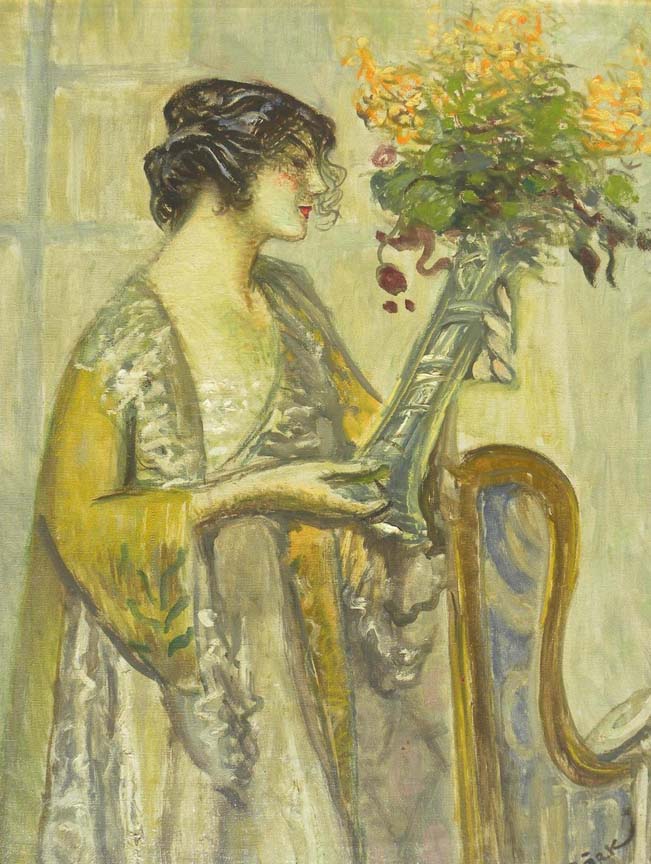 LOUIS MARK
"FEMME AUX FLEURS"
OIL ON CANVAS ON PANEL, SIGNED
HUNGARIAN/AMERICAN, C.1910
31 X 23 INCHES
Louis Mark was born in Retteg, Hungary on August 25, 1867.
He studied in Paris with Bouguereau and Robert-Fleury, and from 1910 to 1922, did portrait commissions in principal cities in the United States.
Mark maintained a studio in the St Francis Hotel in San Francisco in 1919, and while there painted many portraits of the social elite, which he exhibited at the hotel. He then worked in Santa Barbara, CA, Washington, and New York before returning to Budapest."