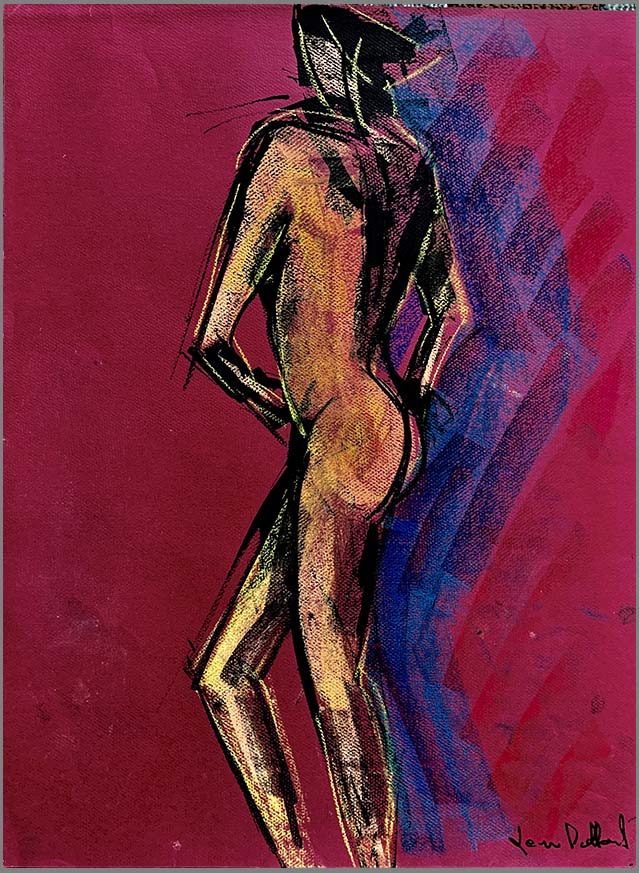 LEON COLLARD
"NUDE DANCER"
MIXED MEDIA ON PAPER, SIGNED
BELGIAN, WORKED IN US, C.1970
24 X 18 INCHES
Leon Collard

1916-2011

Leon Collard was born in Liege, Belgium and began his studies at the Academie des Beaux Arts at age 14.

At the age 18 he became very involved in painting and sculpture.

He became a jeweler by trade, and at age 20 he went to Paris to work for the house of Ramel, cheating jewelry for Chanel and Schiaparelli and others.

After fighting to protect his country in World War Two Collard moved to Peru to become a chicken farmer, that did not work out well.

In 1951 he moved his family to the United States and settled in Chicago. He then attended the Art Institute of Chicago for three years studying sculpture.

He went on to produce sculpture and paintings.


Collard died in 2011.