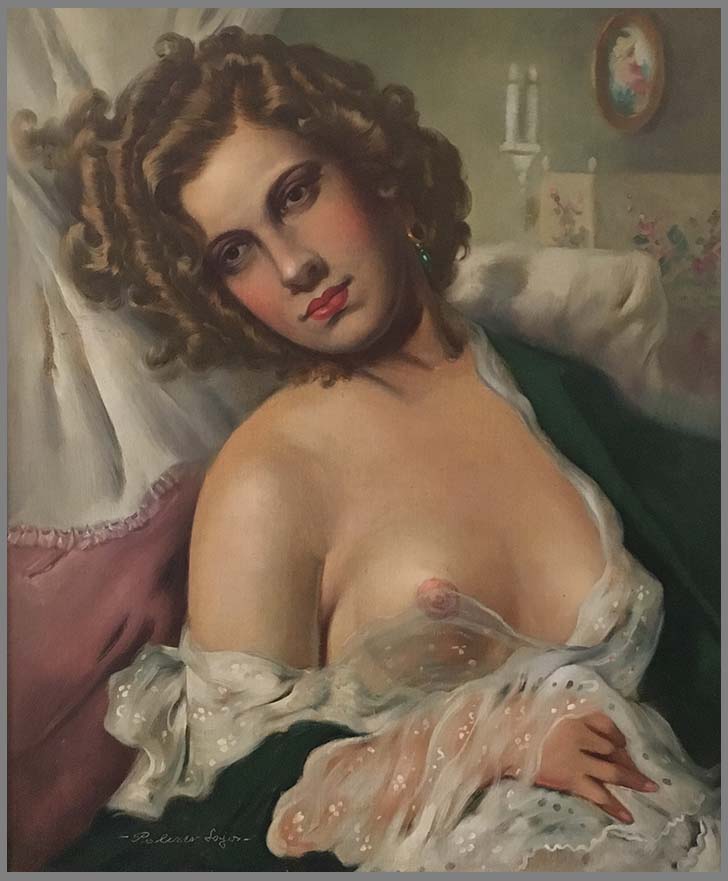 LAJOS POLCZER
"NUDE PORTRAIT"
OIL ON CANVAS, SIGNED
HUNGARIAN-AMERICAN, C.1940
24 X 20 INCHES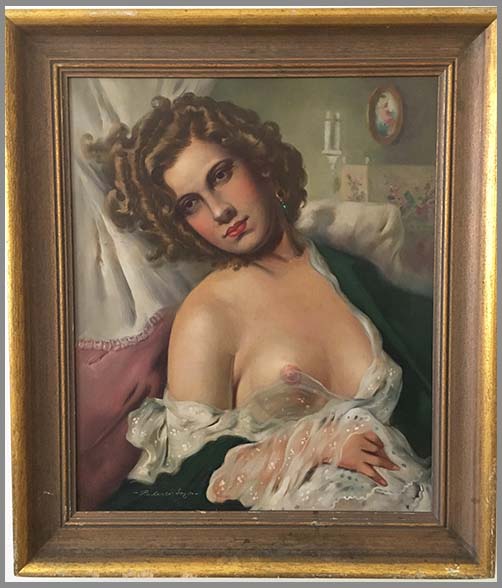 Lajos Polczer
1902-1968
Polczer was an Hungarian artist, his foundations of painting were taught by a painter Bertalan Karlovszky.
His works were exhibited in the National Salon and the Art Hall from 1928. His works are held by the Hungarian National Gallery.
In his later years he worked in the United States, he was working in New Orleans, Louisiana in the late 1960s.