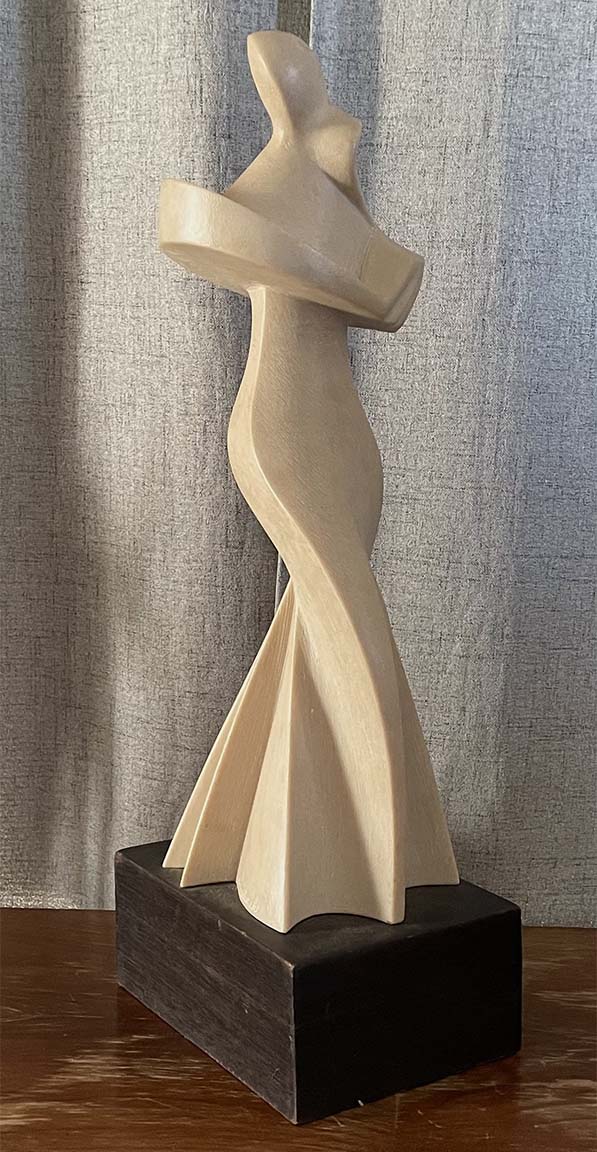 JOSEPH MARTINEK
"CUBIST DANCER"
UNIQUE CARVED RESIN, SIGNED
AMERICAN, C.1970
27 INCHES OVERALL
SOLD
Joseph Martinek

1915-1989

American sculptor Joseph Martinek was born in Chicago in 1915.

He studied sculpture at the State Industrial School of Art, Prague, Czechoslovakia, 1934-39.

He exhibited at the Art Institute of Chicago and was awarded the Robert Rice Jenkins Memorial Prize in 1945.