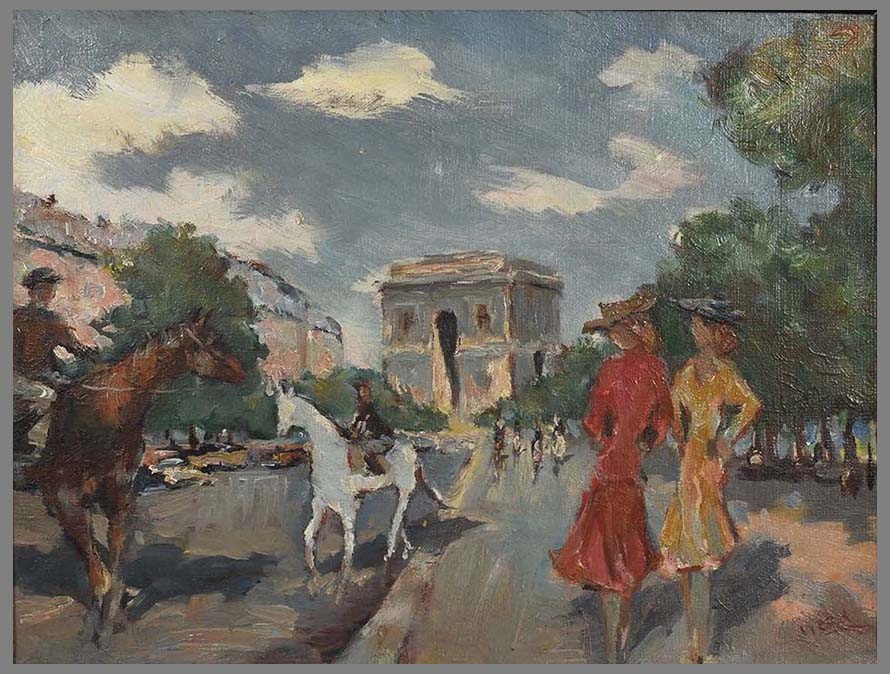 JOSE-JOSEPH STERN
"AVENEUE DES CHAMPS-ELYSEES"
OIL ON CANVAS, SIGNED
FRANCE, C.1940
10.5 X 15 INCHES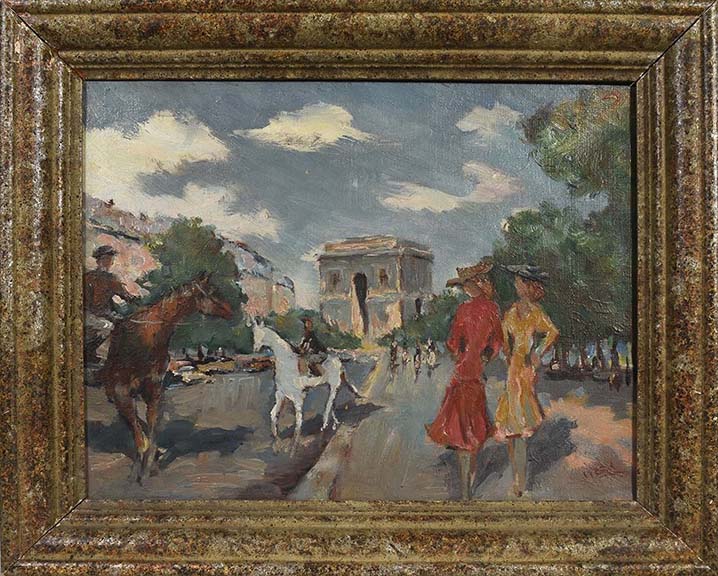 José-Joseph Stern
1905-1985
Stern was born November 4, 1905 in Plovdiv, Bulgaria, he was active and naturalized in France in the 1920s.
Stern was a painter and watercolorist. He painted portraits, genre scenes and landscapes.
After moving to France he studied with Lucien Simon at the École des Beaux-Arts in Paris and at the Académies Libres de Montparnasse and he lived in Montmartre.
He received advice from his Bulgarian compatriot, Julius Pascin.
He lived in Paris and then Nice. He mostly painted scenes from the worlds of horse racing, dance and the carnival.
He participated in collective and one man exhibition in Paris, Nice, Lisbon, and London.
He was known to have painted a portrait of Moise Kisiling.