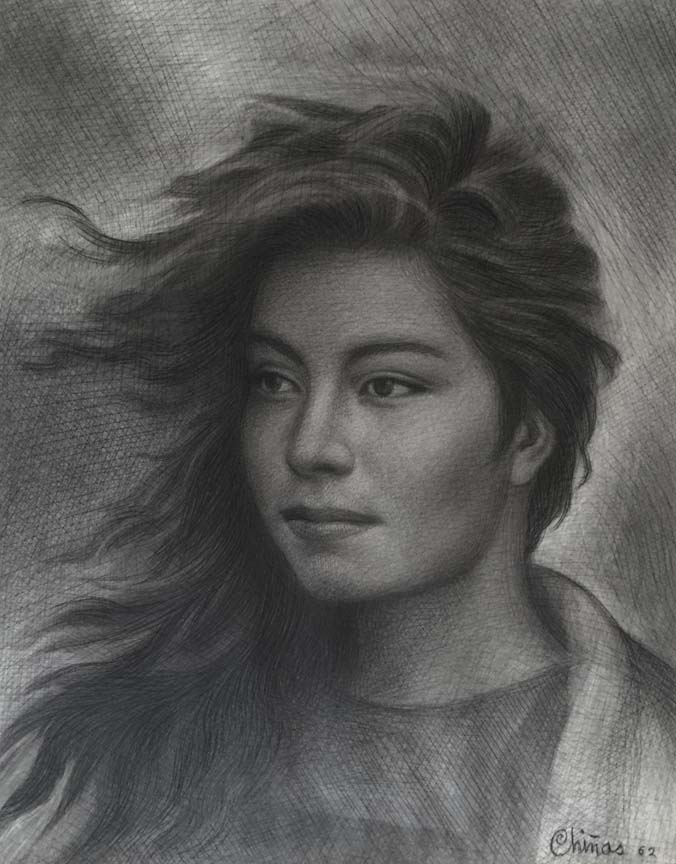 JOAQUIN CHINAS
"AIDA"
GRAPHITE ON PAPER, SIGNED, TITLED
MEXICAN, EXHIBITED IN LOS ANGELES AT THE DALZELL HATFIELD GALLERY
GALLERY LABEL ON VERSO
DATED 1962
27.5 X 21.5 INCHES
Joaquin Chinas
Born 1924
Joaquin Chinas was an 'Indian' born in Tehuantepec, Mexico in 1924. Self-taught as an artist, he earned his primary living as a day laborer.
He worked in charcoal, and specialized in portraits. In the late 1950s, he was befriended and sponsored by California congressman Bob Wilson of Chula Vista, who arranged for Chinas to show his works at the Pan American Union in San Diego in 1959.
He later was exhibited regularly at the Dalzell Hatfield at the Ambassador Hotel in Los Angeles.
ORIGINAL FRAME