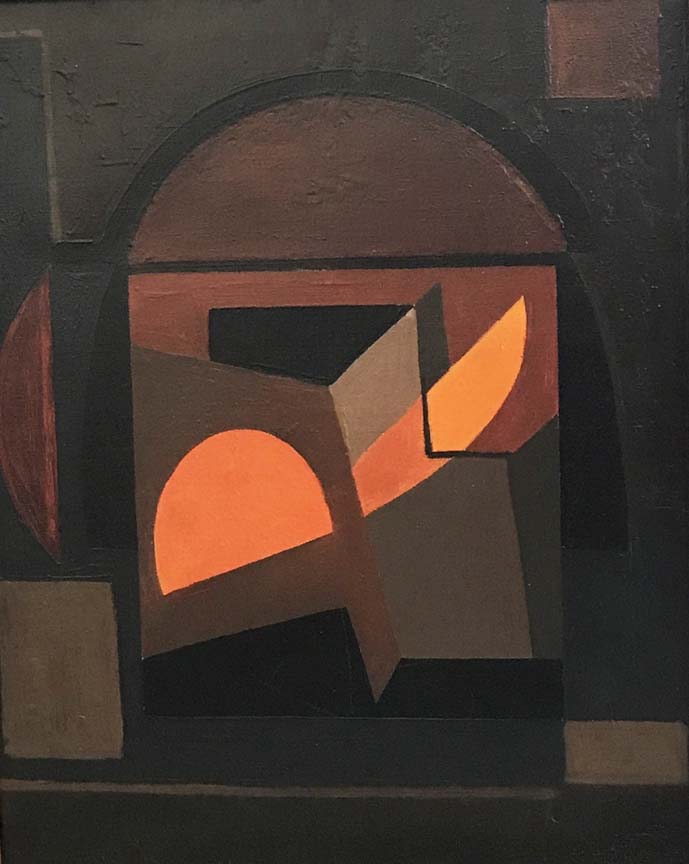 JEAN BOQUET
"ABSTRACT"
OIL ON CANVAS, SIGNED ON STRETCHER
BELGIUM, C. 1940
19 X 15 INCHES
Jean Boquet
1908-1976

Boquet was born in Brussels and studied at l'Académie de Molenbeek-Saint-Jean. He was instructed under the guidance of Meeuwis, Colman and Strebelle.

Several solo exhibitions were held between 1942 and 1946. In 1943 and 1945 Boquet received the Prix Art Jeune. He became a member of the Jeune Peintre Belge in 1947.

From 1952 to 1966 Boquet followed in the circle of L'Ebauche and from 1960 in the circle of Jecta. His worked moved from the Expressionist influences of Permeke and J. Brusselmans to abstract and non-figurative.

Boquet died in 1976.