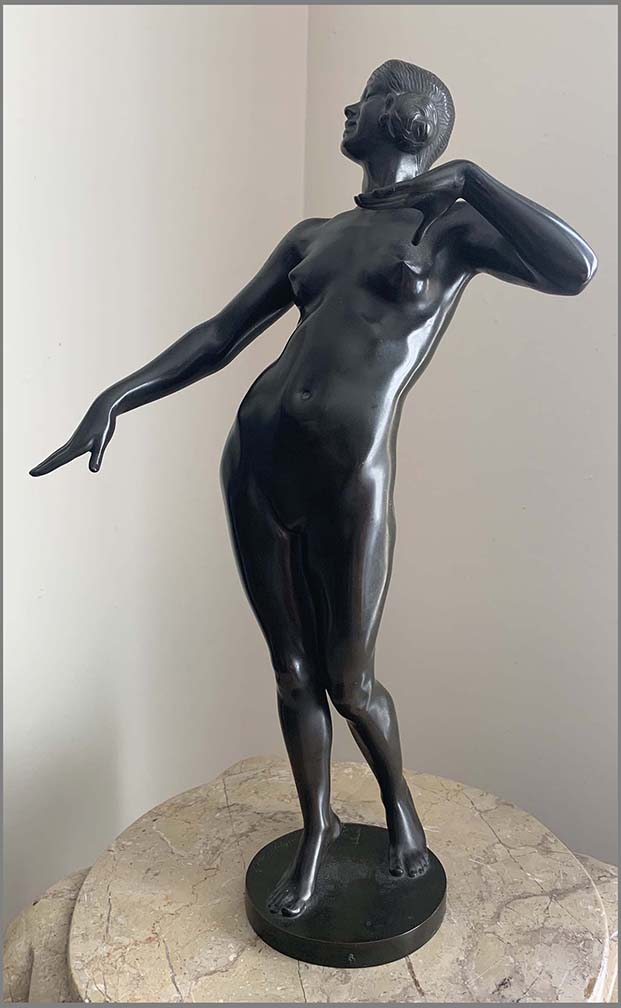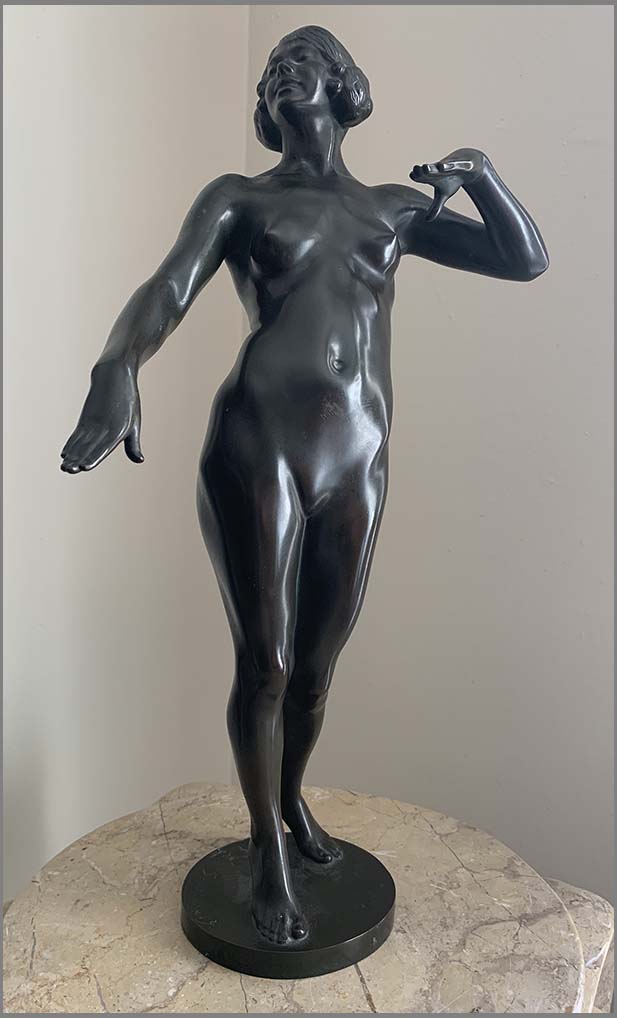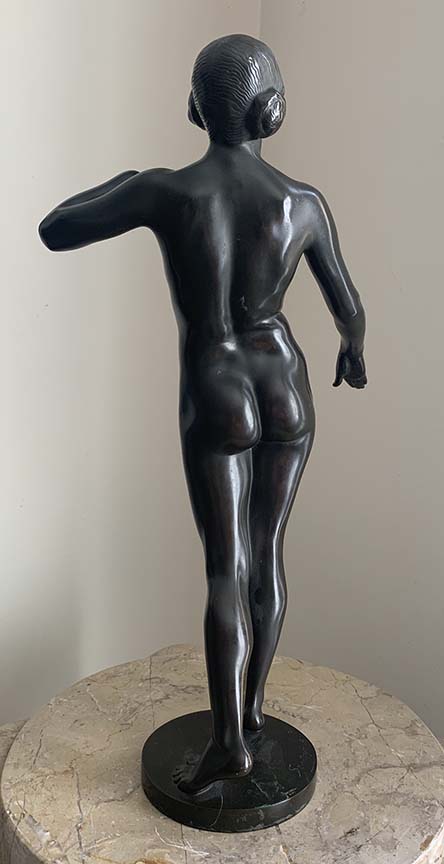 ISTVAN SZENTGYORGYI
"POSING"
BRONZE, SIGNED, FOUNDRY MARK
VIENA, C. 1925
18 INCHES TALL
Istvan Szentgyörgyi
1881-1938
Hungarian, born 20 June 1881 , in Begaszentgiörgy .
He was a sculptor of nudes.
Szentgyörgyi taught at the academy of fine art in Budapest, having studied in Budapest and Brussels.
He sculpted nudes and created many public monuments.
Museum and Gallery Holdings Budapest Rome (Gal. Nazionale d'Arte Moderna)