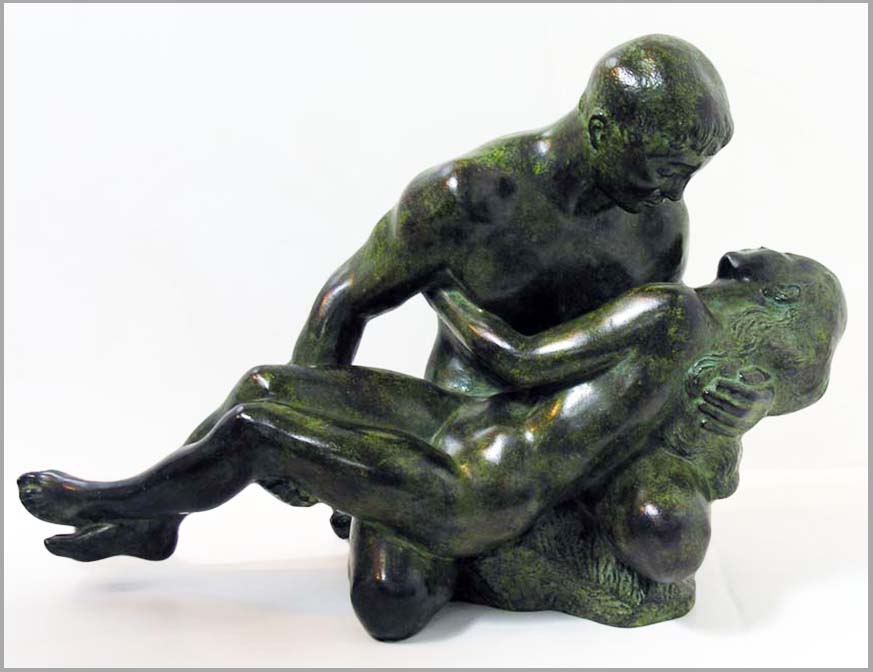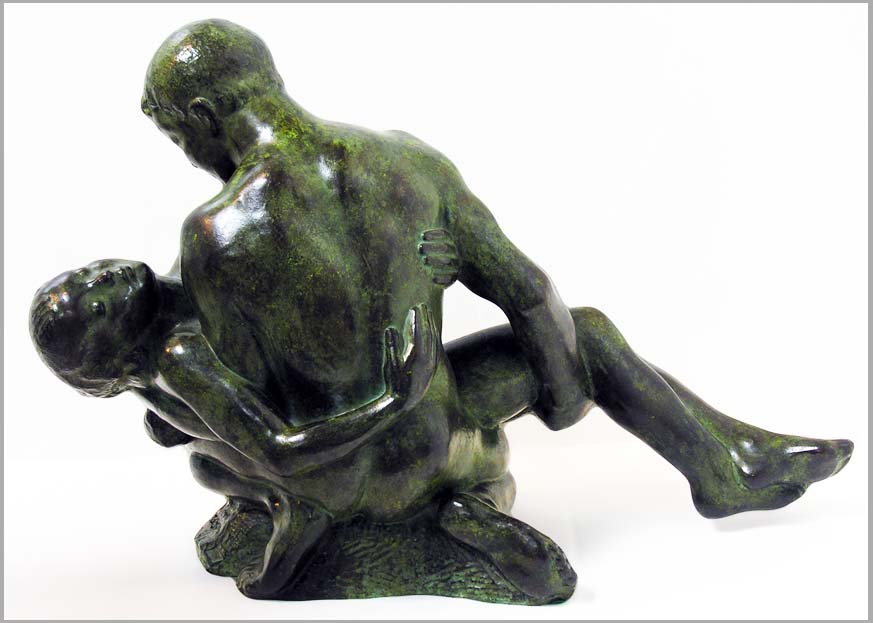 GUY CHARLES REVOL
"THE EMBRACE"
BRONZE, SIGNED, NUMBERED 2/8
FRANCE, DATED 1949
14 X19.75 INCHES
Guy Charles Revol
1912-1991
Revol was born 3 October 1912 , in Paris.
He was a sculptor, medallist, and designer.
Revol won second prize in the Prix de Rome in 1937.
His works include a granite pediment at the Hôtel de Ville in Guéret in the Creuse; a fountain for the Exposition Internationale in Paris in 1937. A low relief for the French Pavilion at the San Francisco exhibition in 1939, a marble statue for the cathedral in Perpignan, and stone statues for stadiums in the outskirts of Paris.
He also produced decorations for ocean liners.