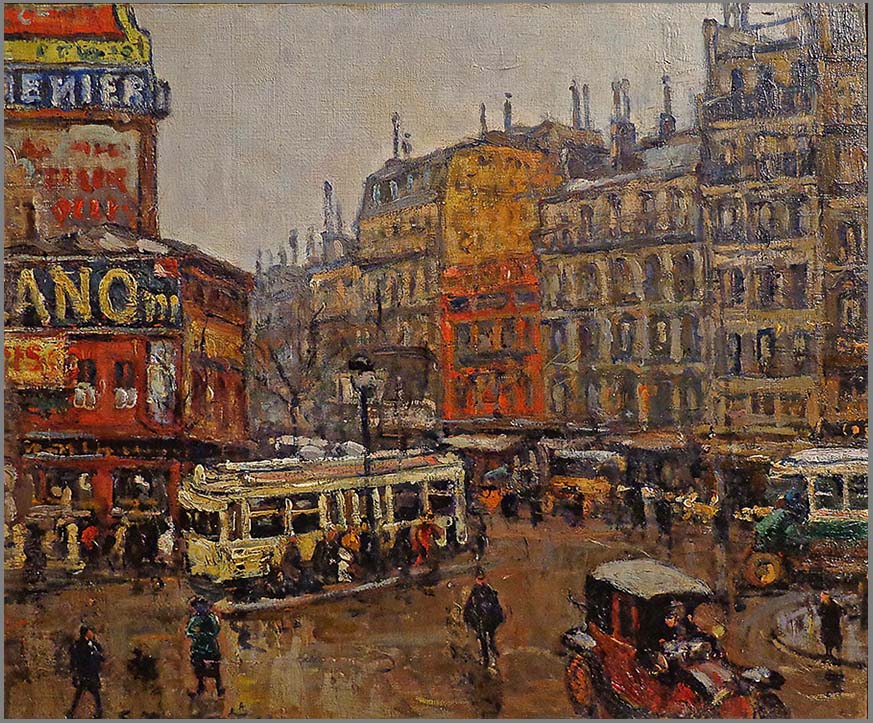 GEORGES BARWOLF
"PLACE DE CLICHY"
OIL ON CANVAS, SIGNED
BELGIAN, WORKED IN PARIS, C.1925
18.5 X 21.75
Geirges Barwolf
1875-1935
Barwolf was born in Brussels.
Barwolf was a student of Gustave Moreau.
He exhibited at the Salon des Indépendants from 1898, the Salon d'Automne from 1909 to 1934, at the Brussels exhibition 1910 and at the Société Nationale des Beaux-Arts, of which he was a member from 1927, he exhibited there between 1910 and 1934.
Barwolf mainly painted rainy or snowy landscapes, views of Paris particularly of Montmartre and marine landscapes of the Channel coastline and of the North