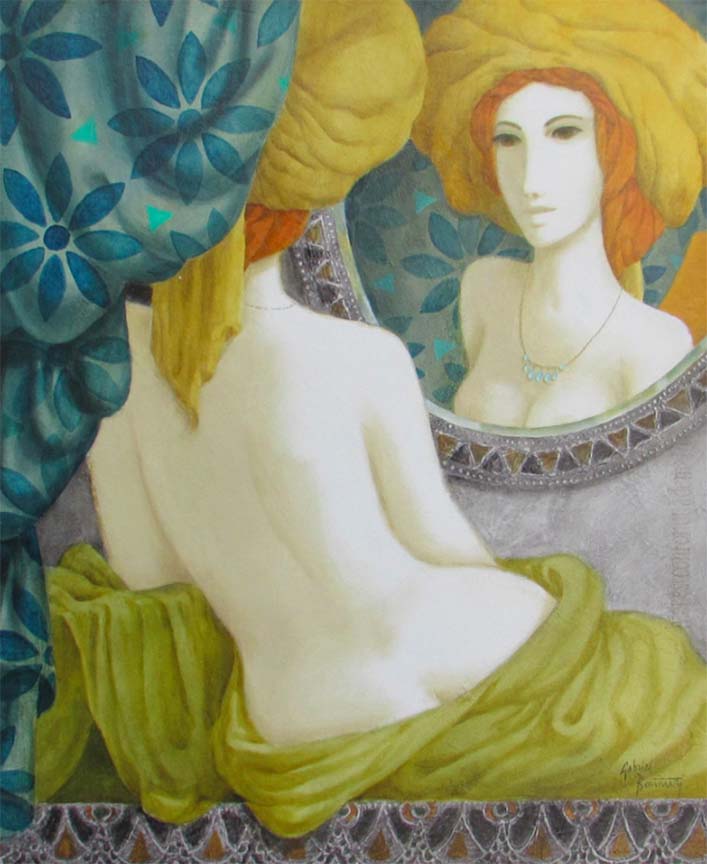 GABRIEL BONMATI
"HIEREST CONFONDU A DEMAIN"
OIL ON CANVAS, SIGNED
FRENCH CANADIAN, C.1990
22 X 18 INCHES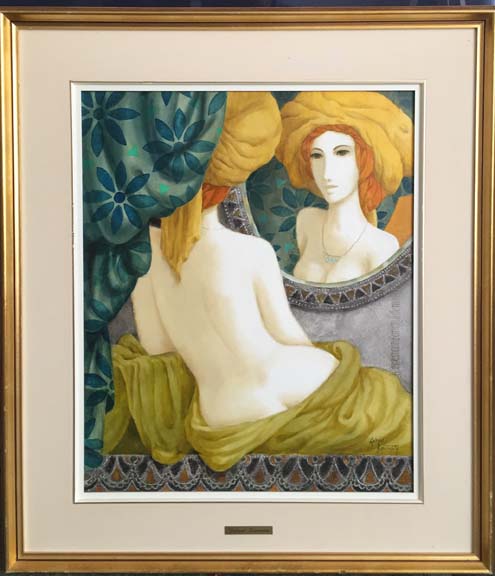 Gabriel Bonmati
1928-2005
Gabriel Bonmati was born in Morocco in 1928 He draws his inspiration from three continents that. fascinate: Europe, Africa and America
After three years at the Beaux-Arts in Paris, he joined the faculty at Marseille and Casablanca body he exhibited his works in both capitals and to Menton.. Monte-Carlo, Nice.

in 1968, he won the grand Prize of the Academy of Corsica. Since 1969, Gabriel Bonmati live in Quebec, where he was a professor at Laval. Today, he exhibited mainly between Montreal and Chicago. "