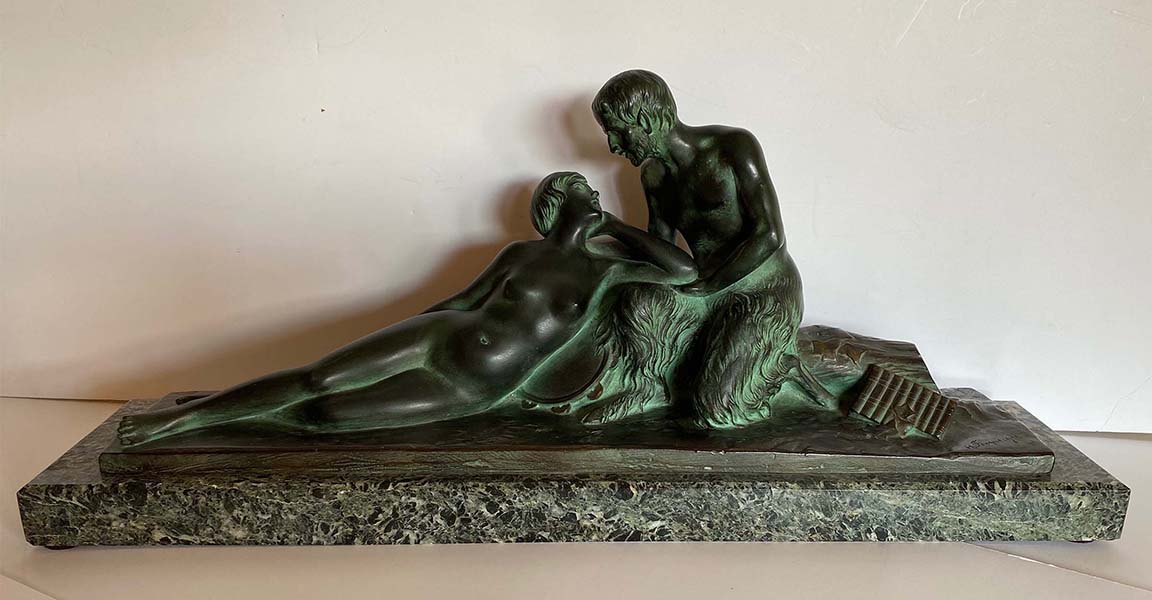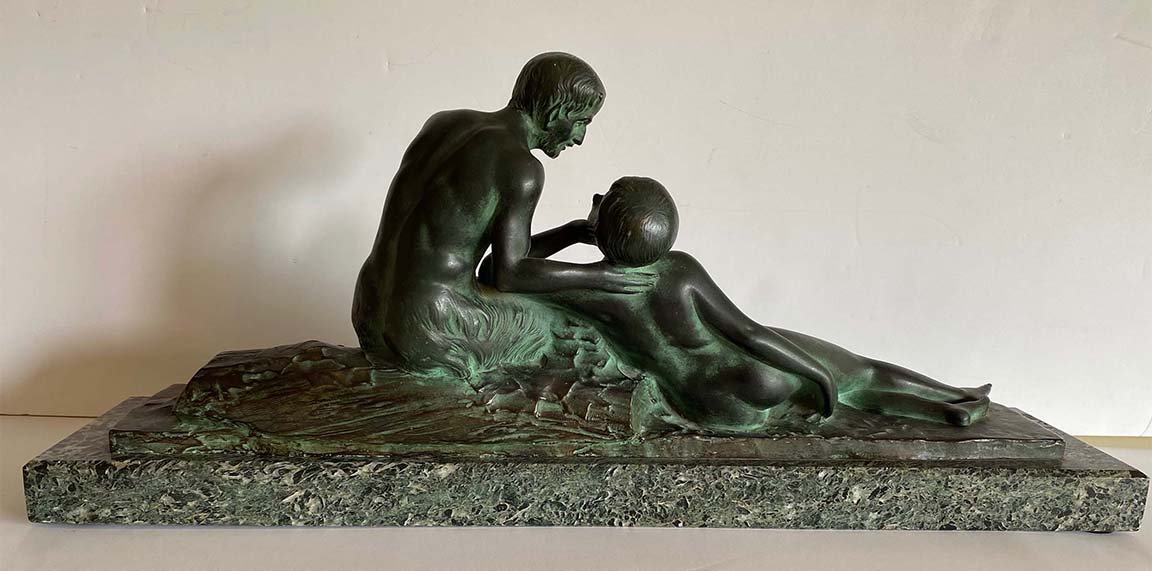 H. FONQUERGNE
"PAN AND HIS MUSE"
BRONZE, SIGNED, FOUNDRY MARKED
FRANCE, C.1925
25.5 X 10.5 X 5.5 INCHES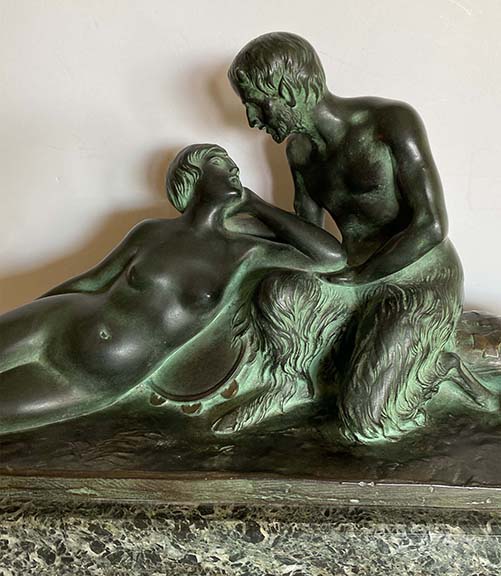 H. Fonquergne
1873
Produced by Patrouilleau Editions, famous foundry in Paris.
It is believed this is the artist Marcel Fonquergne. Often artists used pseudonyms whan they produced works for different foundries.
Marcel Fonquergne was born in1873 , in Paris.
Fonquergne studied under Falguière and Jacques Perrin.
From 1923 , he exhibited regularly at the Salon des Artistes Français, of which he was an associate member. He received an honourable mention in 1929 , first medal in 1930 and silver medal in 1932 .