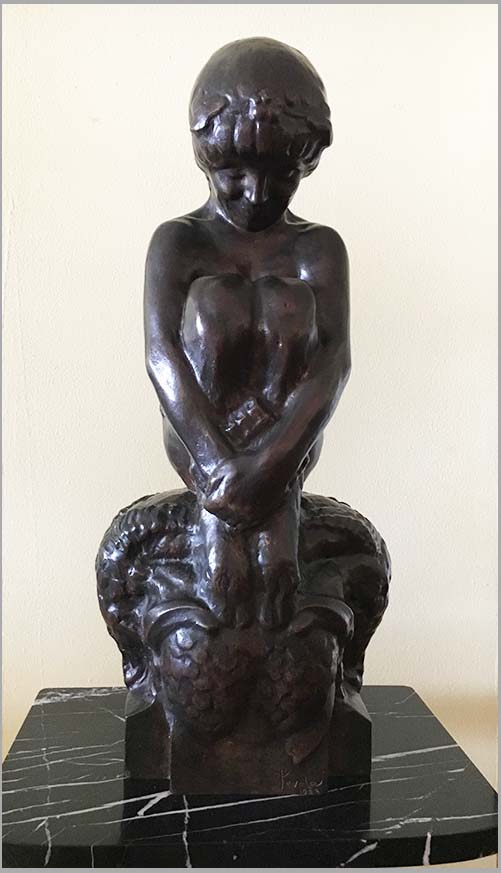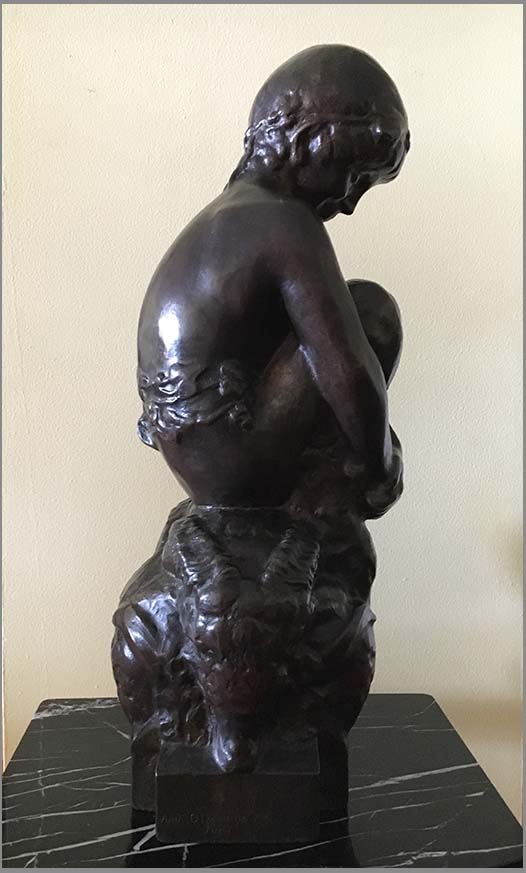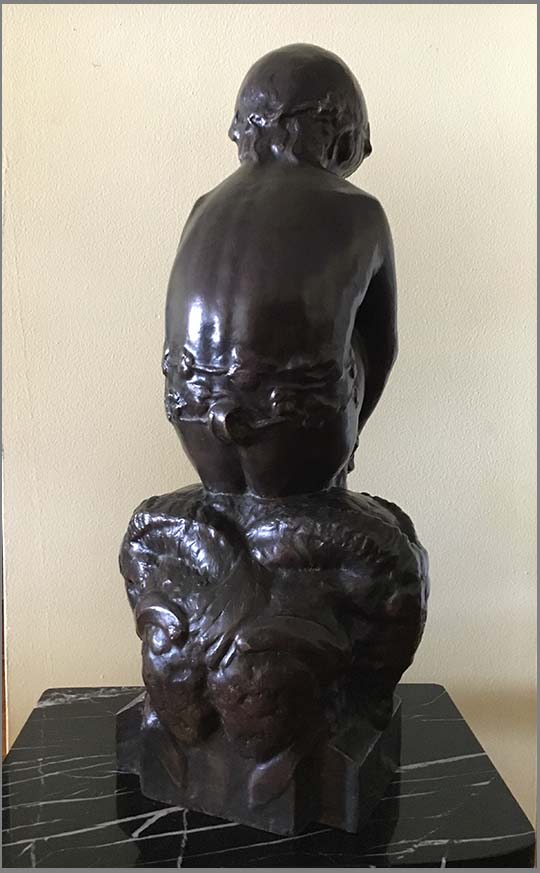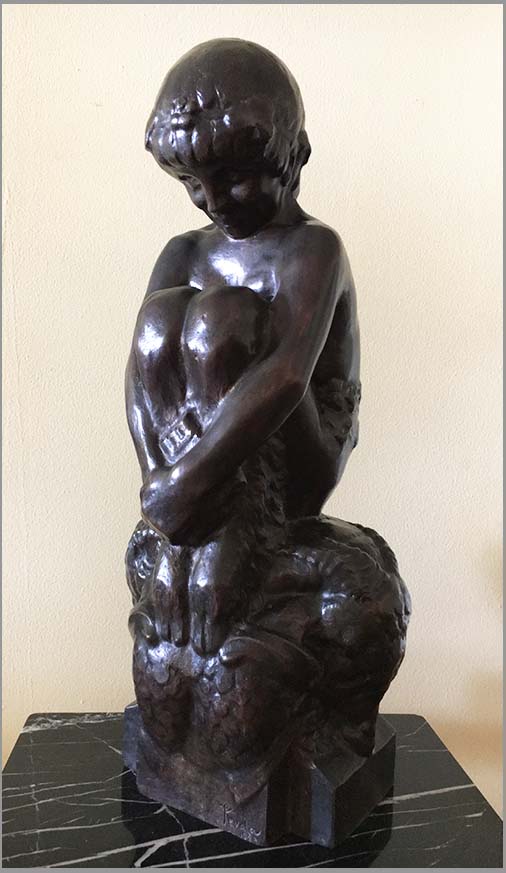 FELIX PASCAL FEVOLA
"FAUN ASSIS"
BRONZE, SIGNED, FOUNDRY MARKED
FRANCE, DATED 1929
21.5 INCHES
Félix Pascal Gaëtan Févola born September 16, 1882 in Poissy (Yvelines), died February 7, 1953 in Paris.
Among his works,one can see in Poissy, in the cemetery of the Tournelle the war memorial (1920) and the tomb of the conductor Leon Deliance(1926), and in the Collegiate church Notre-Dame a statue of Saint Louis adolescent (1939).
In Paris, Félix Févola realized in 1937 the mirror of water and the fountains of thePalais de Tokyo for the Universal Exhibition of 1937.
Sculpture on the facade of 6, rue de Paradis in Paris.
He was appointed knight of the Legion of Honor on October 31, 1938.