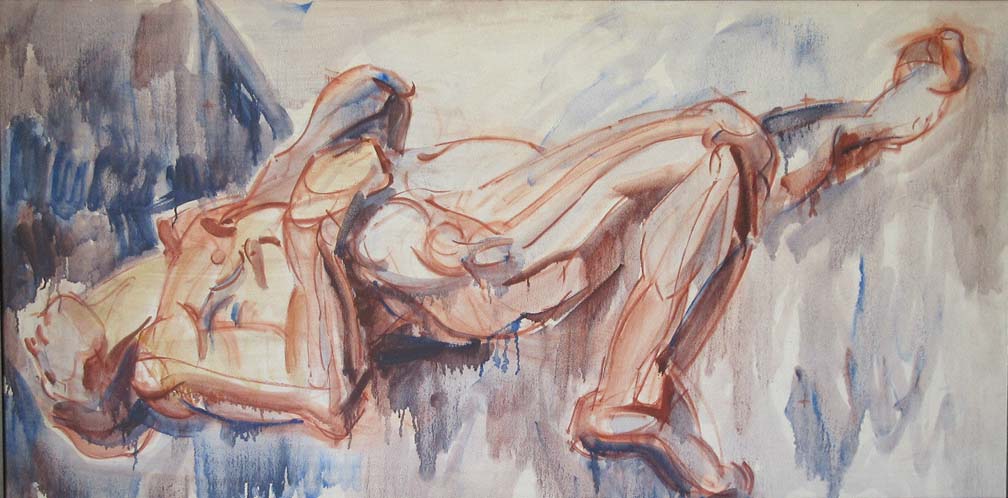 ERNEST CHANDONET
"RECLINGING NUDE"
OIL ON PANEL, SIGNED
CALIFORNIA, EXHIBITED 1968
24 X 48 INCHES
Ernest Donald Chandonet
1923-2012
Chandonet was born in Winnipeg, Manitoba on May 23, 1923. "Ernie" Chandonet studied at the Winnipeg School of Art and earned his B.A. in architecture at University of Manitoba.
Settling in Los Angeles in 1947, he established an architecture office while pursuning an avocation in art.
He further studied at Otis Art Institute while active with the Southwest Guild and Valley Artists Guild.
He exhibited in several galleries in California incliding th Robert Pyle Gallery in 1968.
He died in Encinitas, CA on April 12, 2012.