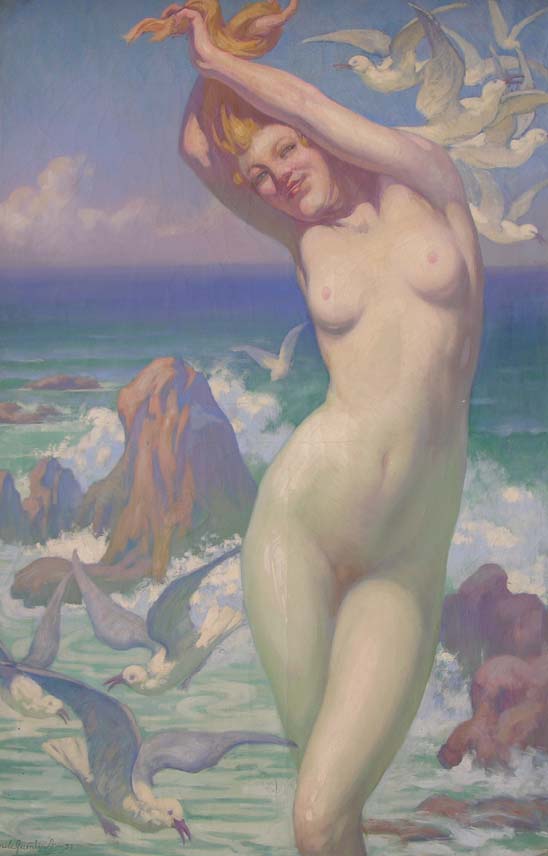 EMILE QUINTIN BRIN
"BORD DE MER"
OIL ON CANVAS, SIGNED
FRANCE, DATED 1939, EXHIBITED
ORIGINAL FRAME
55.5 X 36.5 INCHES
Emile Quentin Brin
1863-1950

French painter Emile Quentin Brin was born in Paris.

He exhibited at the Salon des Artistes Indépendants from 1904 – 1910 and at the Salon de la Société Nationale des Beaux-Arts.
In 1909 Brin became an associate of the society and a full member in 1923.
He also exhibited in the 1926 Retrospective of the Salon des Indépendants.