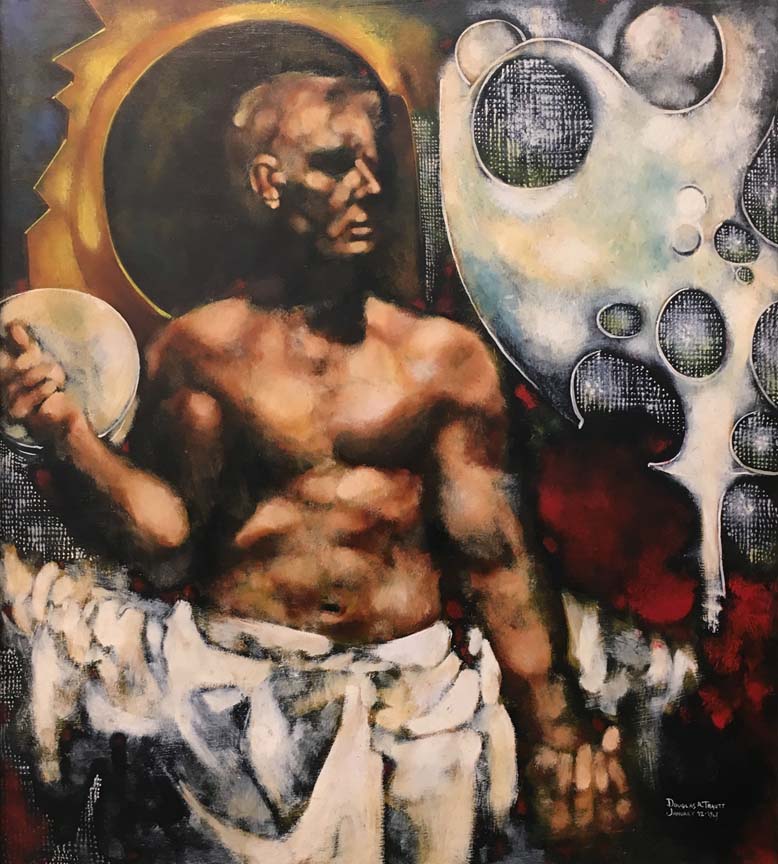 DOUGLAS A. TRAUTT
"BRINGING IN THE NEW RELIGION II"
OIL ON PANEL, SIGNED, TITLED
AMERICAN, DATED 1963
24 X 21 INCHES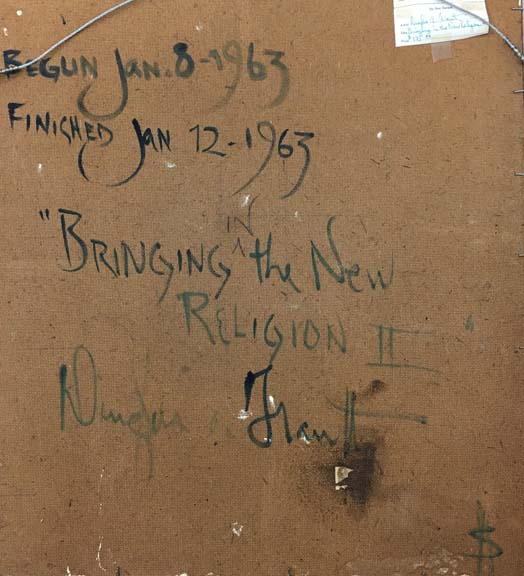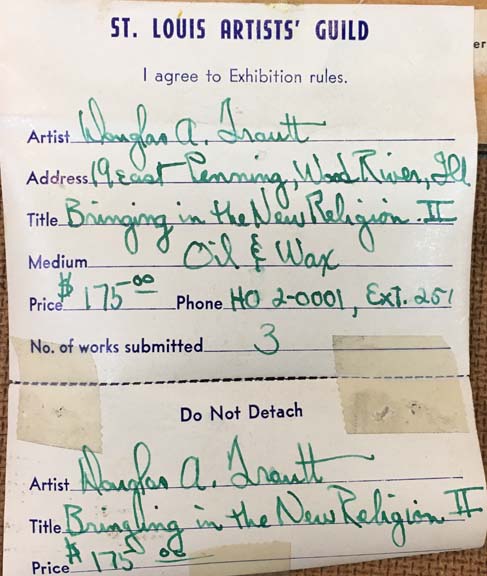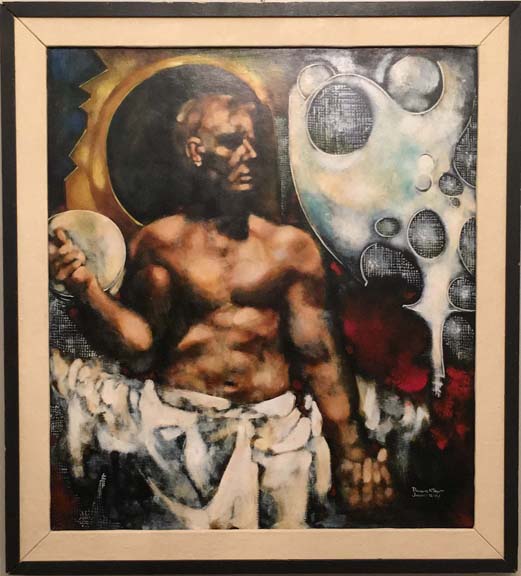 Douglas A Trautt
1944-1971
Trautt was from the Saint Louis, MO Metropolitan area, Wood River, Illinois.
Trautt won a National Award for painting from the National Society of Arts and Letters in 1966 at age 22. Who knows what incredible body of work this young man would have produced were it not for this tragic event.
Saint Louis Art Museum records show that Trautt exhibited at SLAM in 1962 and 1965. From SLAM records, "Douglas A. Trautt Eighth Annual Exhibition of Religious Art February 11-March 11, 1962 Judas (oil) Douglas A. Trautt St. Louis Tour Watercolor Show February 16-28, 1965 New Cathedral of St. Louis (watercolor)" Trautt would have been about 18 years old when his oil painting "Judas" was shown at The Saint Louis Art Museum in the 1962 Eighth Annual Exhibition of Religious Art.