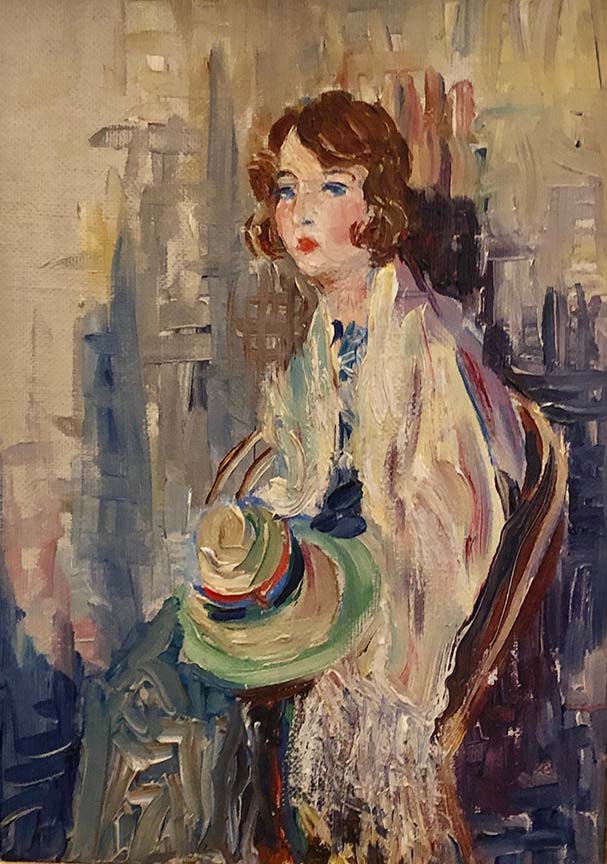 CHRISTINE JOSSELYN
"PORTRAIT OF A WOMAN"
OIL ON CANVASBOAR, SIGNED ON VERSO
AMERICAN, DATED 1930
8.5 X 6.25 INCHES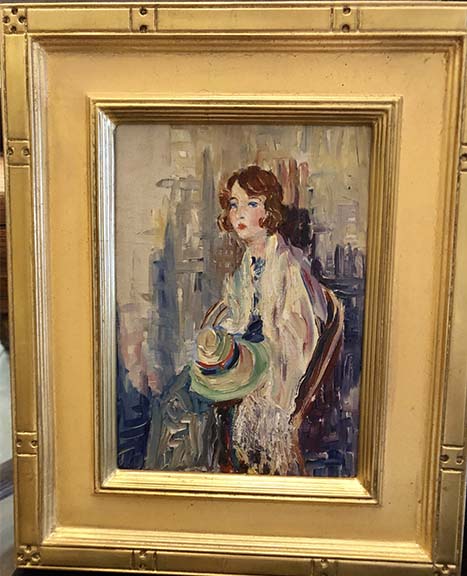 Christine Josselyn
1977-1938
Born in Jersey City, NJ on Jan. 23, 1877.
Josselyn studied at the ASL in NYC (1894-98) under Twachtman, Beckwith, and Cox; Otis Art Institute under Townsley and Shrader, T. Lukits and Paul Lauritz in Los Angeles; and Maurice Braun and Otto Schneider in San Diego. She was a resident of Los Angeles in 1930-34 and active in the local art scene.
The artist died in NYC on June 16, 1938.
Exh: Calif. WC Society, 1930; Calif. Art Club, 1930-33; Women Painters of the West (LA), 1933.