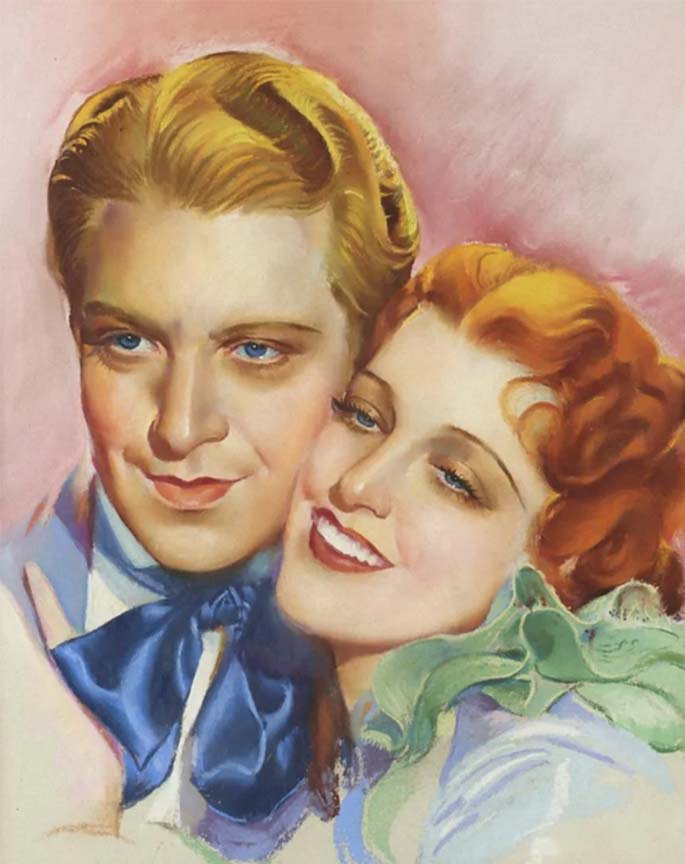 CHARLES E. RUBINO
"NELSON EDDY AND JEANETTE MACDONALD"
PASTEL ON PANEL, SIGNED
AMERICAN, C.1930S
20 X 16 INCHES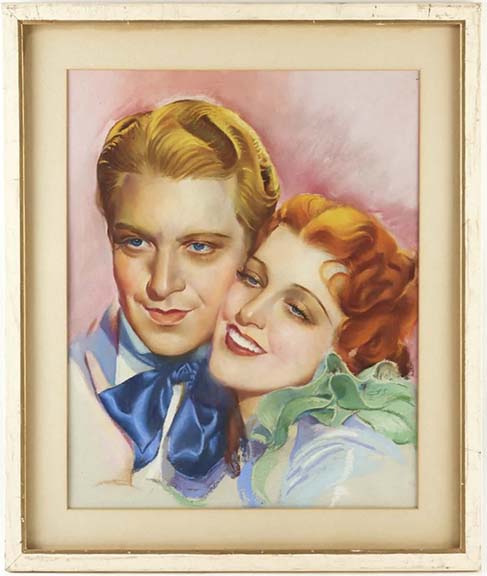 Charles E. Rubino
1896 - 1973
Rubino was born in Italy and is the former art director for Hearst Publications in New York.
He began with the Hearst organization when he was 15 years old. At the age of 17, he was the art manager for Hearst's King Features.

As one of the first experts with an air brush, he illustrated more than 1,000 magazine covers.
During his long career as a fine artist, he painted approximately 400 original works. Charles served in the Army during World War I.