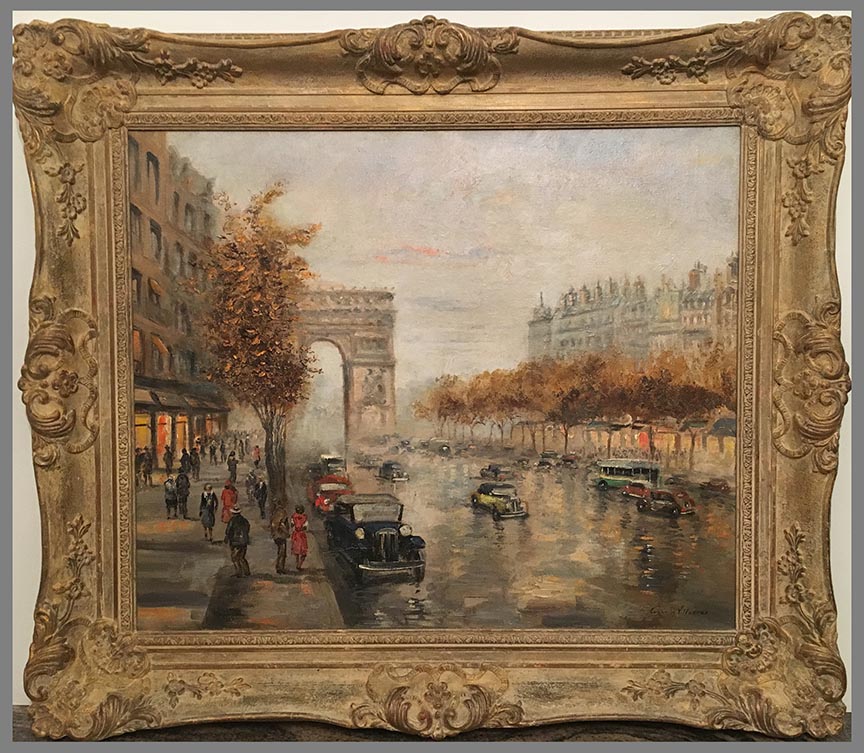 CESAR VILLACRES
"AVENUE DES CHAMPS-ELYSEES"
OIL ON CANVAS, SIGNED
FRANCE, C.1930
20 x 24 INCHES
Cesar A. Villacres
1880-1941
Villacres was born in Ecuador in 1880.
Cesar Villacres became a painter of the "School of Paris" after leaving Ecuador, and is known for his moody impressionist street scenes, painted in grey overtones, but with much sensitivity.
He was a prolific artist, his works can be found in many collections worldwide.