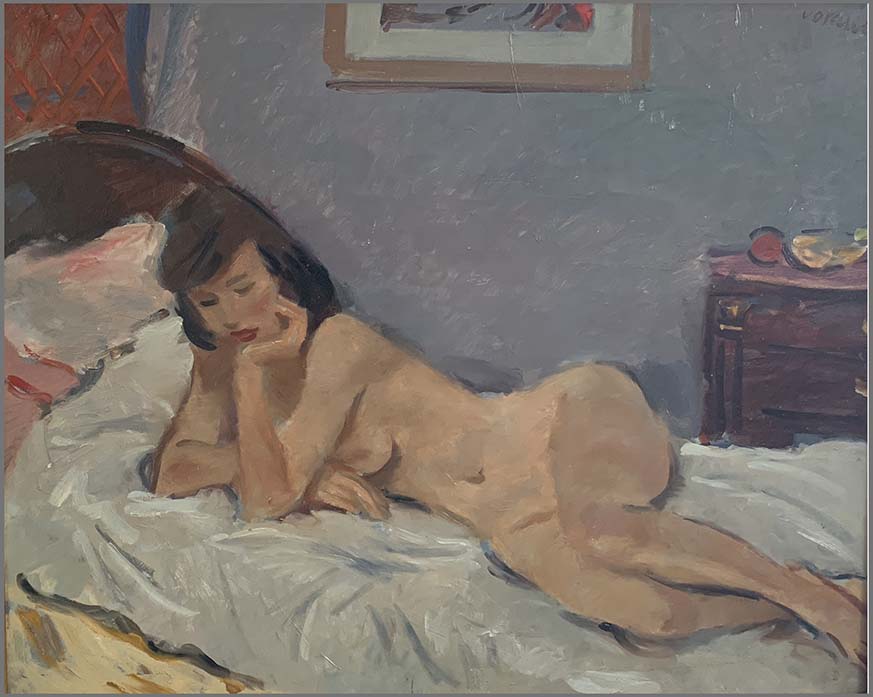 ANTON VORAUER
"PENSIVE NUDE"
OIL ON MASONITE, SIGNED
AUSTRIAN-AMERICAN, C.1940
24 X 30 INCHES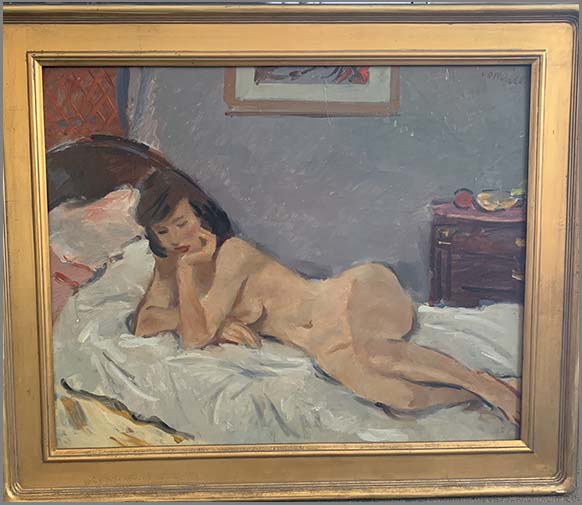 Anton Vorauer
1905-1985
From the late 1920s to the eve of World War II, Anton Vorauer was an art professor at the Vienna Fine Art Academy. While painting at the Parthenon during the Nazi invasion of Greece, he was drafted involuntarily as a translator of Greek for the German Army.

After the war, wife Annie and he emigrated to the USA where he earned many lucrative commissions as an itinerant portrait painter working in oil.

His works are in private collections throughout Europe, as well as New York, Middle Tennessee and North Carolina. Among his patrons: Prentice Cooper (1895-1969), former Governor of Tennessee.
He died in February, 1985, in Greensboro, NC.