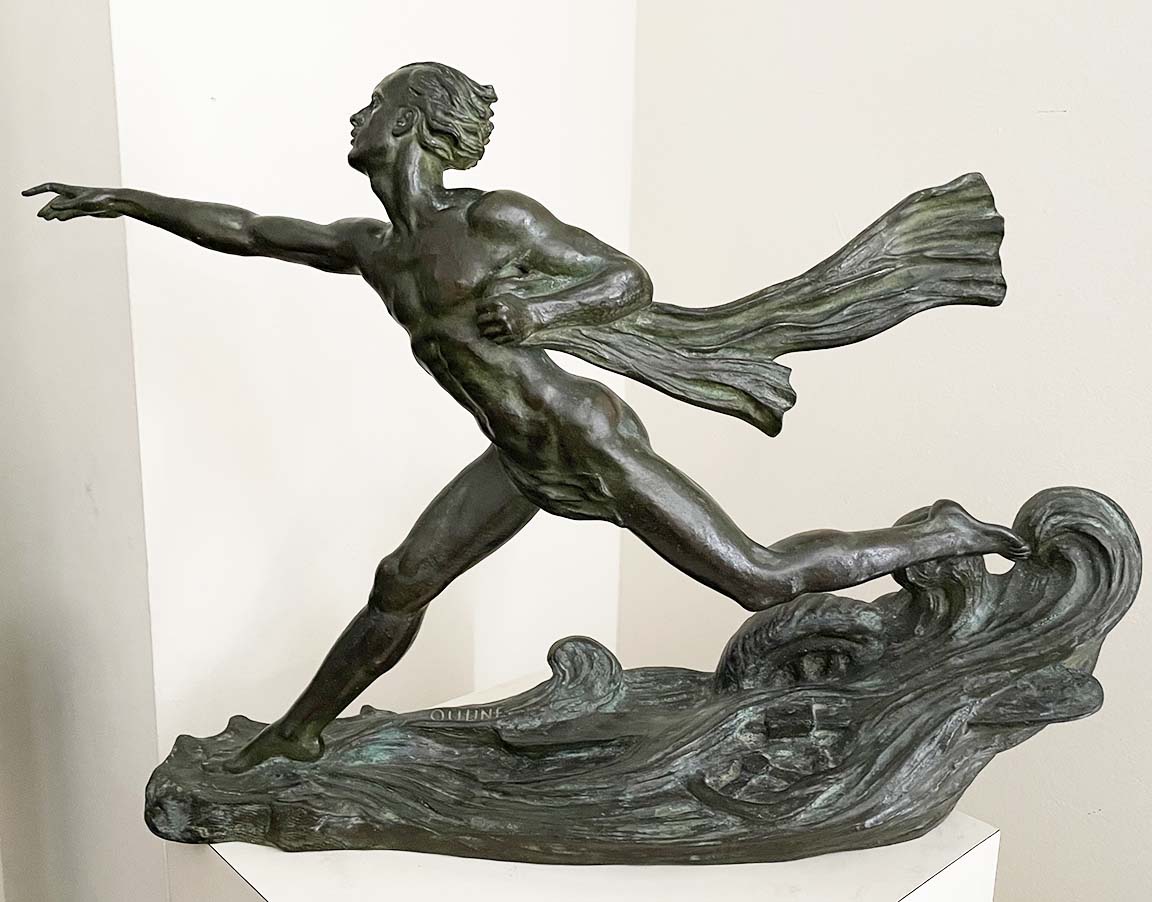 ALEXANDRE OULINE
"HOMAGE TO JEAN MERMOZ"
BRONZE, SIGNED
FRANCE, C.1938
17 X 25 X 7 INCHES
SOLD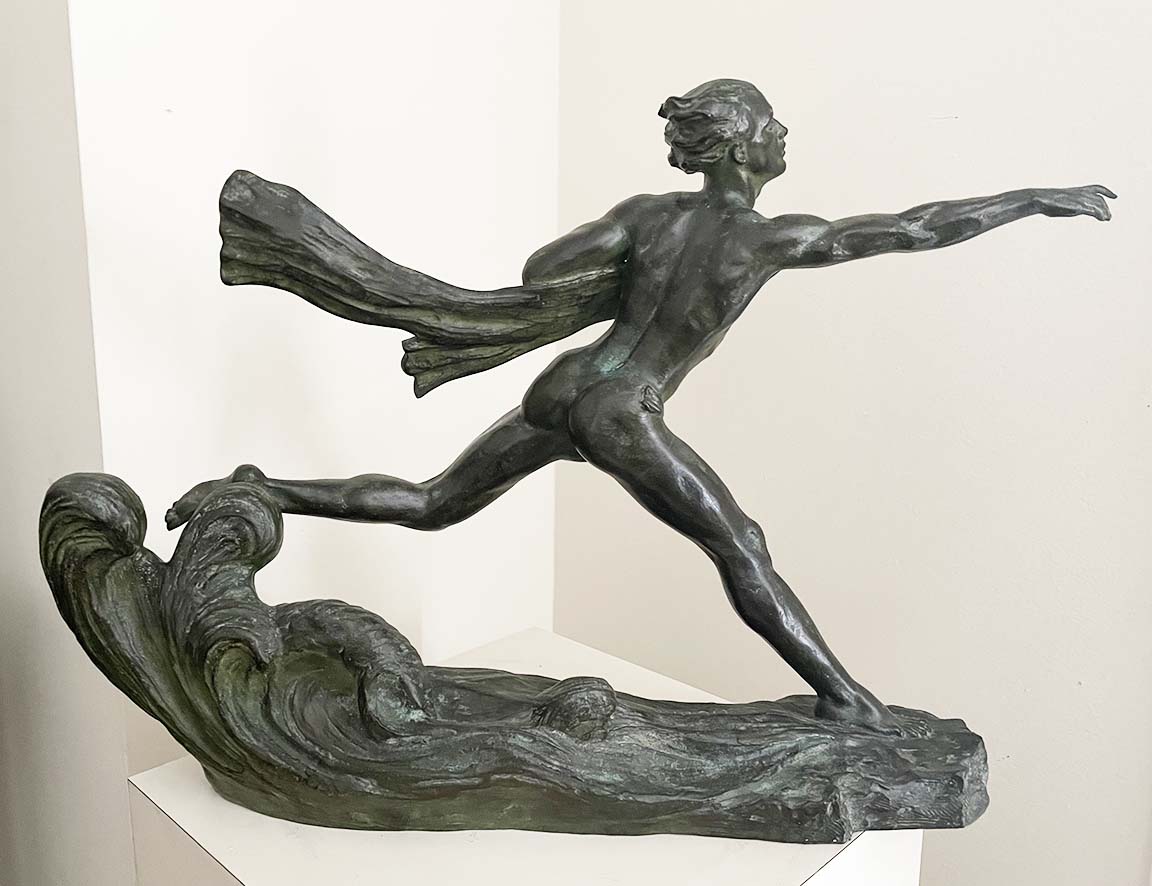 Jean Mermoz 1901-1936, was a famed French aviator, a national hero, many artists did portraits of him. In France many schools are named after him.

He disappeared in December 1936, along with his co-pilot, navigator, radio operator and mechanic during a flight back from Dakar in a hydroplane.

He had already abandoned the flight once because of a problem with the propeller, but only waited for cursory repairs to be made before taking off again.

Over the radio the crew sent the message "have cut right engine" and the coordinates. Nothing more.

Rescue parties rushed to the spot but the wreck has never been found.

ALEXANDER OULINE WAS A BELGIAN SCULPTOR THAT WORKED IN FRANCE IN THE ART DECO PERIOD, HE CREATED MANY BRONZE SCULPTURES OF MEN WORKING AND OF ANIMALS.