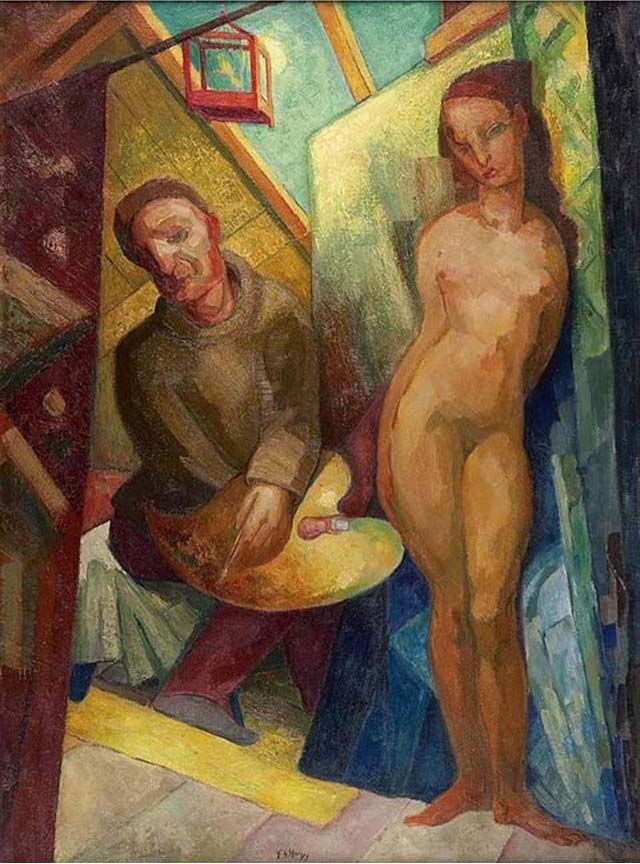 HENDRIKUS JACOBUS ESHUIJS
"ARTIST AND MODEL"
OIL ON CANVAS, SIGNED
DUTCH, C.1925
31.5 X 23 INCHES
Hendrikus Jacobus Eshuijs
Rotterdam 1888-1967
The craftsman and painter Hendrikus Jacobus Eshuijs lived and worked his whole life in Rotterdam.
Strangely, little is known about the artist. Around 1914 he visited the Rotterdamse Academie van Beeldende Kunsten, probably as a part-time evening student.
In 1912 he was presumably connected to one of the many private design studios that existed around 1900. Several designs for wallpapers and ceilings date from this period. Eshuijs also designed posters. His oeuvre shows influences from Symbolism, Art Deco and Cubism.